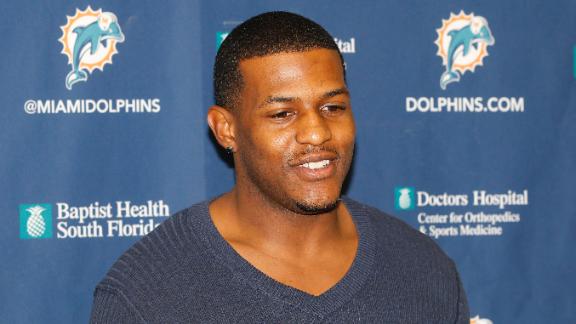 Updated Jun 13
Share
Tweet
Mike Wallace cashed in during this year's free-agency period when he signed a $60 million contract to join the Miami Dolphins. But the speedy wide receiver evidently turned down a more lucrative offer from the Minnesota Vikings. Wallace's father, Mike W…
Source:
ESPN.com
Vikings, NFL looking to enhance public safety inside stadium

Updated Jun 13

Share Tweet

A new league policy revises the restrictions on what fans can and can't bring into the stadium on game day.

Vikings counting on younger players

Updated Jun 13

Share Tweet

No longer Vikings rookies, Toby Gerhart, Kyle Rudolph and Chris Cook can now focus on doing what they need to do to help the team win a championship.

Updated Jun 13

Share Tweet

The most notable absence from Vikings OTAs was linebacker Chad Greenway, who will have arthroscopic surgery on his knee. Running back Adrian Peterson worked out inside, quarterback Christian Ponder has a rough start and Access Vikings takes a closer loo…

Mike Wallace Reportedly Turned Down $76M

Jun 13

John Clayton discusses Mike Wallace's decision to sign with the Dolphins for less money than he was reportedly offered by the Minnesota Vikings.