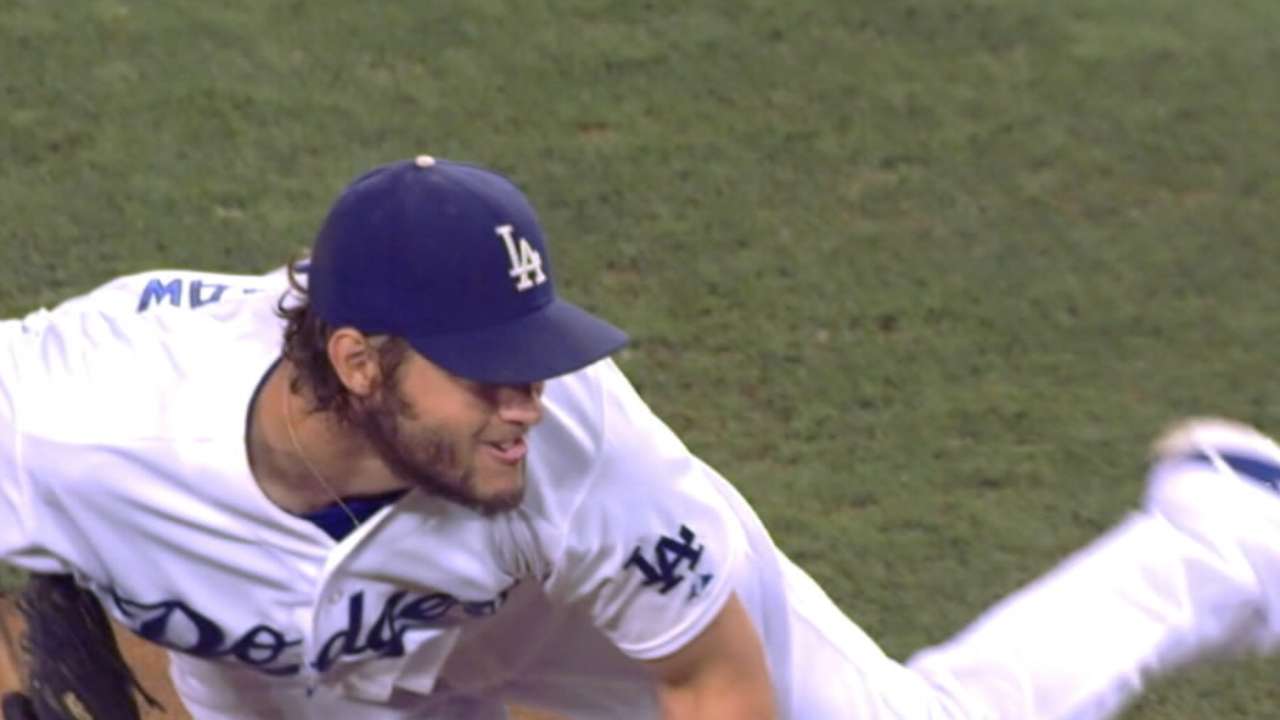 MLB.com
Updated 8 hours ago
With a tip of the cap to Super Bowl 50, here are 50 reasons to be excited about the 2016 baseball season. Some are on the calendar, some are almost givens, and others hopefully offer a reasonable balance between heart and head. But if any day is about h…
Share
Tweet
Step into spring: 11 storylines to follow

MLB.com

11 hours ago

The final whistle at the Super Bowl is also the beginning of the final countdown toward Spring Training. In fact, now that football season is over, there are just 11 days until camps open across Florida and Arizona. With that in mind, here are 11 story …

Share Tweet

yahoo.com

15 hours ago

Welcome to The Stew's Hot Stove Digest, our daily rundown of MLB news, rumors and gossip for Hot Stove season. Here you'll find a recap of all the day's action and other fun stuff from around the Internet. STILL A CHANCE: The Orioles have been back and …

Share Tweet

Analyzing winningest teams of past 3 years

MLB.com

16 hours ago

Baseball people spend a lot of time thinking about successful organizations. Specifically, is there a common thread running through them? Can success be traced back to spending, drafting, managing or some combination of everything?

Share Tweet

yahoo.com

16 hours ago

With over 50 years in professional baseball, Dusty Baker has experienced every high, every low and every in-between moment imaginable within our beloved game. And he's not done yet. Not after accepting the Washington Nationals managerial job just this p…

Share Tweet

Cardinals in Asia: Oh just first step

MLB.com

20 hours ago

On the heels of South Korean reliever Seung Hwan Oh signing with the Cardinals, MLB.com began an examination of the organization's decade-long journey back into the Asian market. In this final installment, MLB.com will trace the road to signing Oh and e…

Share Tweet

Gibbons weighs in on Blue Jays' 2016 outlook

MLB.com

20 hours ago

The success of 2015 apparently has earned Blue Jays manager John Gibbons some goodwill in Toronto, as he was treated to a standing ovation at Thursday night's annual season-ticket holder event, The Leadoff.

Share Tweet

Giants' annual FanFest set for Saturday

MLB.com

22 hours ago

Virtually every square inch of AT&T Park will be thrown open to the public on Saturday, when the Giants conduct their annual FanFest.

Share Tweet

yahoo.com

Feb 7 (yesterday)

With the Super Bowl taking place on Sunday and equipment trucks from around Major League Baseball headed south this weekend, the countdown to spring training is officially on. It's so close now that every sound we hear resembles the pop of a baseball gl…

Share Tweet

Sports Briefing | Baseball: Blue Jays Sign a Pitcher

nytimes.com

Feb 7 (yesterday)

The Toronto Blue Jays signed the right-handed pitcher Gavin Floyd to a one-year, $1 million contract.

Share Tweet

On Saturday, Venezuela cruised past Puerto Rico's Cangrejeros de Santurce, 13-3, to advance to the tournament final Sunday against Mexico's Venados de Mazatlan, who defeated Cuba's Ciego de Avila, 7-2, in Saturday night's second semifinal game.

Share Tweet

There might not be innings limits, but Mets will still be cautious with young pitchers

nydailynews.com

Feb 6 (yesterday)

Both Sandy Alderson and Terry Collins are on record saying there are no more innings limits.

Share Tweet

Welcome to The Stew's Hot Stove Digest, our daily rundown of MLB news, rumors and gossip for Hot Stove season. Here you'll find a recap of all the day's action and other fun stuff from around the Internet. INQUIRING: Up to ten teams have asked the Rays …

Share Tweet

Denver Broncos' left tackle Ryan Harris will have a tough assignment during Super Bowl 50 on Sunday. He'll be charged with protecting the blindside of Hall of Fame quarterback Peyton Manning against a ferocious Carolina Panthers' pass rush led by Jared …

Share Tweet

The most impactful addition in all 6 divisions

The best offseason additions aren't always the most expensive ones. David Price and Zack Greinke will undoubtedly give their new teams a boost. But some other acquisitions that could end up being just as important in the context of playoff races.

Share Tweet

The Orix Buffaloes of Nippon Professional Baseball in Japan may not be your favorite baseball team, but this might be a good day to reconsider that. First of all, the team recently unveiled its new catchphrase "Happy and Good," which is simple…

Share Tweet

If you've watched Carolina Panthers quarterback Cam Newton at any point during his phenomenal college and professional football career, you'd honestly believe he was fearless. His willingness to step up in the pocket as 300-pound linemen and hard-hittin…

Share Tweet

Spring cleaning: Rockies gear shipped

Tyler Sanders finished his Friday walking through the eerily empty clubhouse and storage areas of Coors Field, knowing that baseball and all its gear would greet him by the time he landed in Scottsdale, Ariz., Saturday afternoon.

Share Tweet

nytimes.com

Feb 6 (yesterday)

Pitcher Jesse Chavez defeated the Toronto Blue Jays in salary arbitration, improving players to 3-0 this year in cases that went to hearings.

Share Tweet

Ex-manager Wedge joins Blue Jays' front office

The Blue Jays added another voice to their expanding front office by officially hiring former Major League manager Eric Wedge as a player development adviser on Saturday afternoon.

Share Tweet

In our Homer History series, writers re-tell the stories of memorable home runs from their perspective. In this installment, Yahoo Sports editor Joey Gulino tells the tale of Tony Fernandez's clutch extra-innings blast. You know who Tony Fernandez is. I…

Share Tweet

The Art Of Pitch-Framing

Mar 21

Brewers catcher Jonathan Lucroy explains the finer points of pitch-framing

Kershaw Struck By Liner, Loses Part Of Tooth

Mar 20

Clayton Kershaw was hit by Andy Parrino's broken-bat liner in the bottom of the third inning in the Dodgers' 3-2 loss to the A's. Kershaw remained in the game.

Miguel Montero Excited For New Rotation

Mar 20

Cubs catcher Miguel Montero is ready to work with the new rotation for the team and explains what needs to be worked on in spring training.

Ellsbury Confident He'll Be Ready For Opener

Mar 19

Wallace Matthews discusses Jacoby Ellsbury's oblique injury and when he could return to the Yankees.