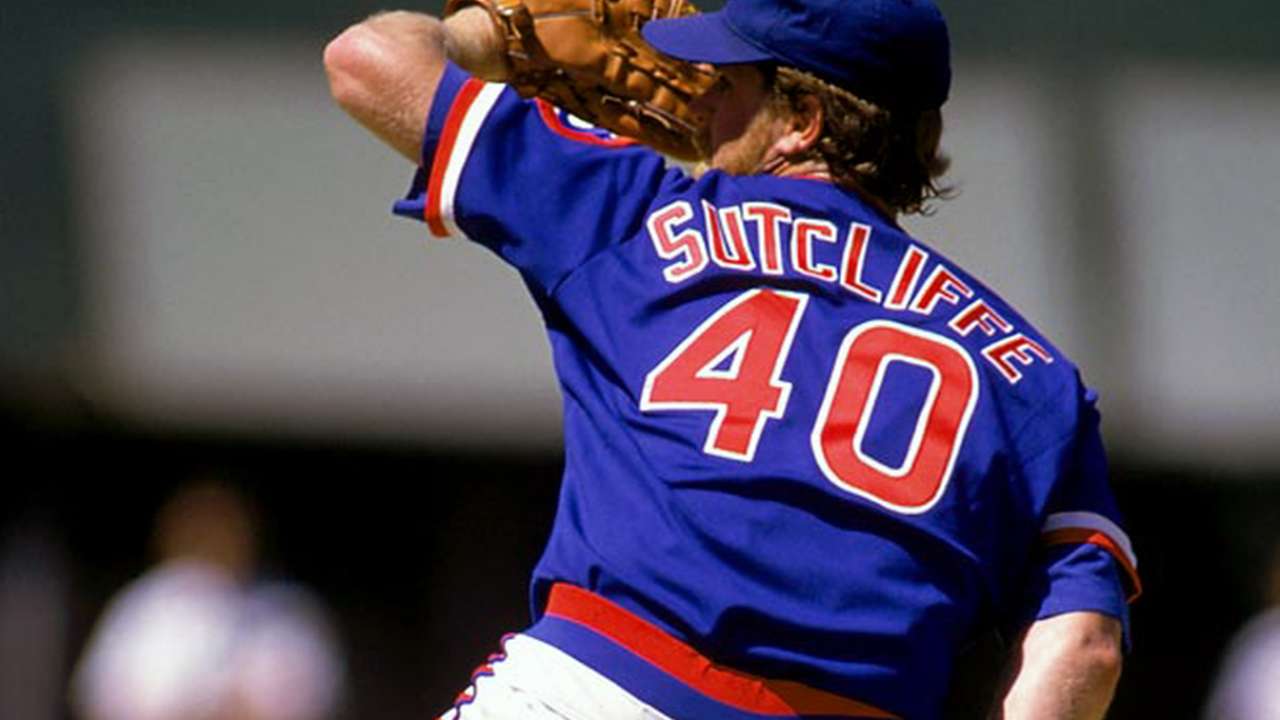 Op-Ed Contributor: The Cubs Reach the Promised Land. Now What?

nytimes.com

1 hour ago

Can the team, and its fans, adjust to being winners?

Share Tweet

MLB.com nytimes.com yahoo.com

3 hours ago

The 112th World Series is almost ready to begin, with the Cubs and the Indians set to get things going with Game 1 at Progressive Field. As we await first pitch, a collection of MLB.com analysts, columnists and reporters shared their thoughts on who wil…

Share Tweet

MLB.com nytimes.com yahoo.com

4 hours ago

Kyle Schwarber has been ahead of the pack throughout his brief pro career, and now he's being issued his biggest challenge. Don't be surprised if the kid from Indiana University pulls it off.

Share Tweet

Way back when: The world in 1908

MLB.com

4 hours ago

The world looks much different since the last time the Cubs won the World Series in October 1908. Here are just a few things that have changed.

Share Tweet

MLB.com

6 hours ago

Jon Lester's trouble throwing to bases is no secret -- he went the entire 2014 season without a pickoff attempt to first -- and does not require an in-depth advanced scouting meeting to discover. So, as the Indians, one of baseball's elite running teams…

Share Tweet

Former Brewer Bosio cherishing Series chance

MLB.com

6 hours ago

Cubs pitching coach Chris Bosio's walk home takes about 10 minutes on a normal night. On Saturday, it took a lot longer. The streets were still filled with delirious fans when Bosio left Wrigley Field hours after the Cubs' win over the Dodgers in Game 6…

Share Tweet

MLB.com

7 hours ago

The Indians are a byproduct of manager Terry Francona's genius and have a chance to win their first World Series in 68 years despite being hit hard by injuries to the rotation. But when Francona's current and former players are asked about him, they do …

Share Tweet

Routine-driven Kluber a rock for Indians

MLB.com

7 hours ago

During a season where the Indians have endured injuries to several members of the pitching staff, Corey Kluber has been a rock for the team's rotation.

Share Tweet

nytimes.com MLB.com

8 hours ago

Kipnis, the Cleveland Indians' second baseman, has ivy in his blood: "I dreamed about, as a kid, playing in the World Series at Wrigley Field."

Share Tweet

Cleveland Indians Fans Hope That Ghosts of Past Are Put to Rest

nytimes.com

8 hours ago

A group of workers at an Ohio beverage warehouse are counting on Manager Terry Francona and players like Francisco Lindor and Andrew Miller to give them an overdue championship.

Share Tweet

History between Theo, Tito brings intrigue

MLB.com

8 hours ago

After the GM/manager duo of Theo Epstein and Terry Francona teamed up in 2004 to reverse the Red Sox's curse, they meet again in '16 with more history on the line. Epstein's Cubs haven't won a World Series in 108 years. Francona's Indians haven't won on…

Share Tweet

Tribe to include pitcher Salazar on WS roster

MLB.com

9 hours ago

Danny Salazar's comeback bid has culminated in a spot on the Indians' World Series roster.

Share Tweet

World Series Pick 'Em

MLB.com

10 hours ago

Predict 10 Fall Classic outcomes for a shot at a $1,000 MLBshop.com card & 2017 Opening Day tickets.

Share Tweet

The Art Of Pitch-Framing

Mar 21

Brewers catcher Jonathan Lucroy explains the finer points of pitch-framing

Kershaw Struck By Liner, Loses Part Of Tooth

Mar 20

Clayton Kershaw was hit by Andy Parrino's broken-bat liner in the bottom of the third inning in the Dodgers' 3-2 loss to the A's. Kershaw remained in the game.

Miguel Montero Excited For New Rotation

Mar 20

Cubs catcher Miguel Montero is ready to work with the new rotation for the team and explains what needs to be worked on in spring training.

Ellsbury Confident He'll Be Ready For Opener

Mar 19

Wallace Matthews discusses Jacoby Ellsbury's oblique injury and when he could return to the Yankees.