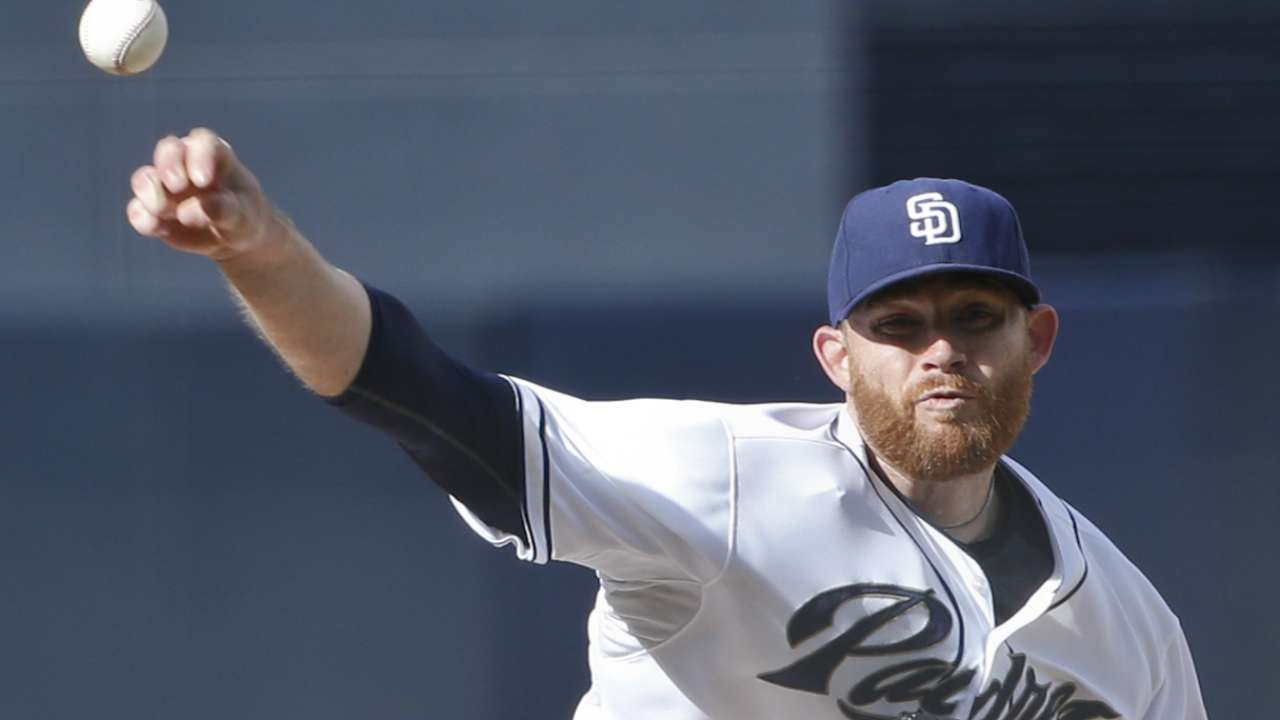 White Sox ink Ishikawa to Minor League deal

MLB.com

14 hours ago

The White Sox have agreed to terms with Travis Ishikawa on a Minor League deal with an invite to Spring Training. The 32-year-old left-handed hitter has experience in left field, right field and at first base.

Share Tweet

nytimes.com yahoo.com MLB.com

15 hours ago

Mat Latos agreed Tuesday to a $3 million, one-year contract with the Chicago White Sox, giving manager Robin Ventura another option for the back end of his rotation.

Share Tweet

KC extends agreement with Rookie-level Burlington

MLB.com

17 hours ago

The Royals have confirmed they are extending their agreement with their Rookie-level affiliate in Burlington, N.C., through the 2020 season.

Share Tweet

yahoo.com

18 hours ago

It apparently wasn't enough for the Kansas City Royals to make the New York Mets watch them celebrate winning the World Series at Citi Field after pulling off a thrilling comeback win in Game 5 last November. The Royals are going to have not one, but tw…

Share Tweet

nytimes.com MLB.com

Feb 8 (yesterday)

J.D. Martinez has agreed to an $18.5 million, two-year contract with the Detroit Tigers, according to a person with knowledge of the deal.

Share Tweet

Royals exemplify evolved bullpen usage

The role of the reliever has undergone a major transformation during the expansion era, particularly during the last two decades. Bullpens are pitching more innings than ever, even though individual relievers aren't.

Share Tweet

Astros have 3 eyeing rebound '16 seasons

The Astros will hit the field at Osceola County Stadium next week for the start of their final Spring Training in Kissimmee, Fla., with much anticipation. The team is coming off its first playoff berth in 10 years and was six outs away from eliminating …

Share Tweet

After spending his entire career with the Nationals, reliever Craig Stammen is starting a new chapter with the Tribe.

Share Tweet

Six Tigers primed for bounceback 2016 seasons

For all the buzz about the Tigers' offseason moves, the fate of their 2016 season rests more on three of the club's longest-tenured players.

Share Tweet

Five Royals poised for bounceback 2016 seasons

It's almost time for pitchers and catchers to report (Feb. 18). To get Royals fans into the spirit, we start our Spring Training preview series. Today's first installment is called "On the Rebound," and it examines those Royals who will be loo…

Share Tweet

yahoo.com

Feb 6 (3 days ago)

Welcome to The Stew's Hot Stove Digest, our daily rundown of MLB news, rumors and gossip for Hot Stove season. Here you'll find a recap of all the day's action and other fun stuff from around the Internet. INQUIRING: Up to ten teams have asked the Rays …

Share Tweet

Slimmed-down Graham feeling stronger, faster

MLB.com

Feb 5 (5 days ago)

It would've been easy to understand if Twins reliever J.R. Graham's teammates didn't recognize him at TwinsFest last weekend. Graham showed up to the event having lost roughly 30-40 pounds this offseason, as he went from weighing 210 last season to abou…

Share Tweet

Indians catch spring fever on Truck Day

MLB.com

Feb 5 (5 days ago)

A pair of moving trucks pulled out of Progressive Field on Friday morning, beginning the annual cross-country journey from Cleveland to Goodyear, Ariz. There is no word yet whether the trucks saw their shadows, but spring is definitely arriving fast for…

Share Tweet

nytimes.com

Feb 5 (5 days ago)

Alex Romero, Jose Martinez and Sandy Leon drove in runs to lead Venezuela's Aragua Tigers over Cuba's Ciego de Avila 3-1 Thursday and advance to the Caribbean Series semifinals.

Share Tweet

yahoo.com

Feb 4 (5 days ago)

Proving once again that baseball has undying love for the fictional Cleveland Indians from the film "Major League," the Akron Rubber Ducks have announced they're giving away Willie Mays Hayes bobbleheads this season. Actually, it's a "bob…

Share Tweet

Boyd sets sights on staying in Tigers' rotation

Matt Boyd spent the final nine weeks of last season in the Tigers' rotation. He will spend Spring Training competing for the chance to start in 2016.

Share Tweet

Lindor eager for sophomore season with Tribe

It was unseasonably warm when a large group of Indians players convened last week for Tribe Fest. Around Northeast Ohio, snow shovels gathered dust, heavy jackets were ditched and fans could daydream a little about the upcoming season.

Share Tweet

Harvey Tosses 2 Perfect Innings In Mets' Win

Mar 6

The Mets beat the Tigers 5-4 in Matt Harvey's return to the mound.

Royals Injury Update

Mar 4

ESPN injury analyst Stephania Bell discusses Royals outfielder Alex Gordon's recovery from offseason wrist surgery and pitcher Luke Hochevar's recovery from Tommy John surgery.

Price Excited For 2015 Season

Mar 3

Tigers pitcher David Price discusses the status of his contract situation in Detroit and what he did in the offseason to get better.

Cabrera, Tigers Focused On Title

Mar 3

Tigers first baseman Miguel Cabrera says the team is focused on winning a championship and discusses his performance during last season during an injury-riddled campaign, and the importance of DH Victor Martinez.