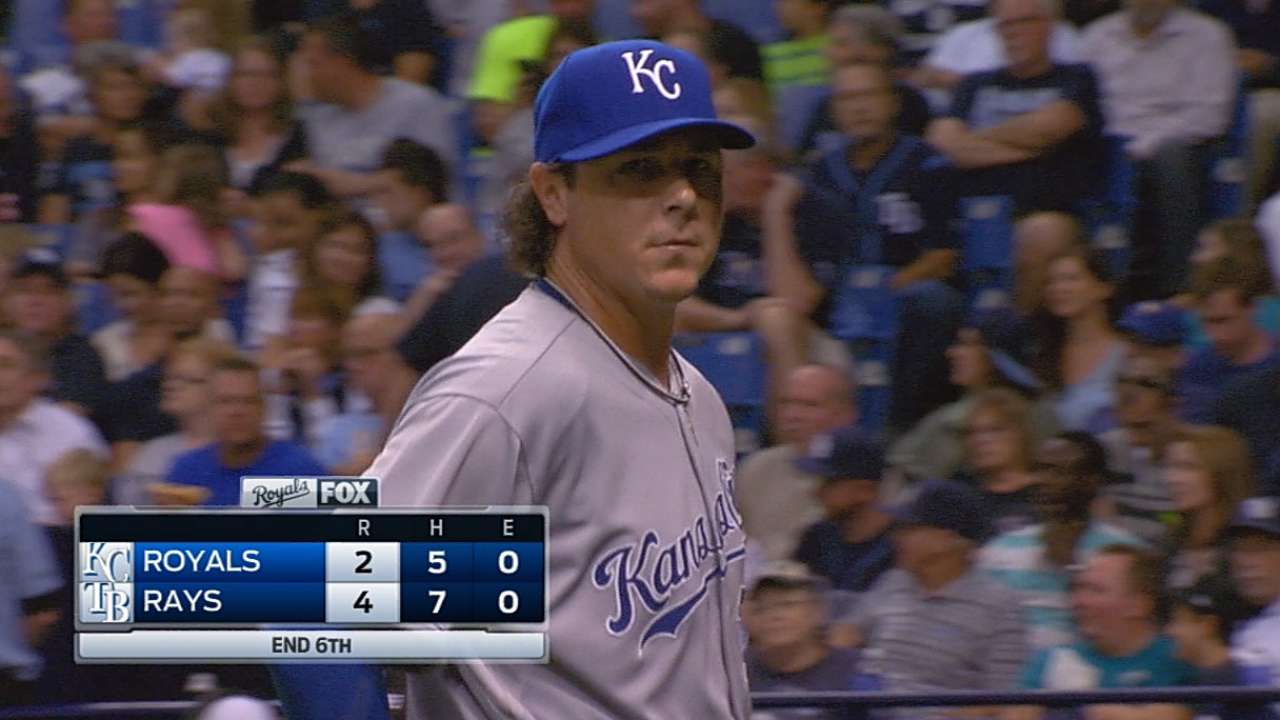 The Minnesota Twins have hired former Chicago Cubs manager Mike Quade to run their top farm team.

Upvote Share Tweet

Progressive renovations starting to take shape

MLB.com

20 hours ago

The Indians have made progress on the extensive Progressive Field renovations, and they're hoping to finish all the construction by their home opener against the Tigers on April 10.

Upvote Share Tweet

Halos acquire 2B Giavotella in trade with Royals

MLB.com

Dec 19 (yesterday)

The Angels acquired second baseman Johnny Giavotella from the Royals on Friday in exchange for right-handed relief pitcher Brian Broderick, who was recently signed out of the Mexican League.

Upvote Share Tweet

Bidding ends today for Korean slugger Kang

MLB.com

Dec 19 (yesterday)

Major League organizations have until 5 p.m. ET on Friday to put in bids for Korean slugger Jung-Ho Kang, a shortstop who has reportedly drawn interest from the Giants, A's, Padres, Royals, Nationals and D-backs.

Upvote Share Tweet

nytimes.com yahoo.com MLB.com

Dec 19 (yesterday)

The former Atlanta Braves right-hander Kris Medlen agreed to a two-year, $8.5 million contract with the Kansas City Royals.

Upvote Share Tweet

Kottaras to join White Sox with Minor League deal

MLB.com

Dec 18 (yesterday)

George Kottaras has joined the White Sox via a Minor League deal with an invite to Spring Training, a Major League source confirmed to MLB.com.

Upvote Share Tweet

Loss of Draft picks viewed as good trade for White Sox

The White Sox lost their second and third-round picks in the 2015 First-Year Player Draft with the signings of David Robertson and Melky Cabrera, but the club is more than willing to make that trade-off.

Upvote Share Tweet

Depth gives Twins options for No. 5 starter

With the recent signing of Ervin Santana, the Twins have plenty of starting pitching depth now with several candidates to take the fifth spot in the rotation.

Upvote Share Tweet

The Kansas City Royals have agreed to a two-year, $20 million contract with right-hander Edinson Volquez, according to multiple reports.

Upvote Share Tweet

Windy City revival: Cubs, White Sox revamped for '15

Chicago baseball seems to have entered into an entirely new era. No pennants are won in December, but both Windy City clubs have made moves that can only be interpreted as major improvements. The Cubs have made the bigger splashes, but the White Sox hav…

Upvote Share Tweet

yahoo.com

Dec 17 (3 days ago)

In baseball, more so than any other major pro sport, trades are a long game. While we certainly break down winners and losers right away when a big trade happens, it usually takes years before we learn who's actually the winner and who's actually the lo…

Upvote Share Tweet

Indians second baseman Jason Kipnis had surgery on Tuesday to repair a damaged extensor tendon in his left ring finger. He is expected to be ready to go in time for the regular season.

Upvote Share Tweet

Comfort essential to Tribe's winter program for Kluber

MLB.com

Dec 17 (3 days ago)

Corey Kluber is a creature of habit, and altering his offseason regimen after his breakout 2014 season is not something he really wants to do. But the AL Cy Young Award winner is receptive to the Indians' suggestions for easing into Spring Training.

Upvote Share Tweet

Royals Sign Rios To One-Year Deal

Dec 15

ESPN.com senior writer Jerry Crasnick breaks down the Royals' signing of outfielder Alex Rios to a one-year, $11 million contract, and the impact he will have in Kansas City.

Melky Cabrera, White Sox Agree To Deal

Dec 14

ESPN senior MLB writer Jerry Crasnick breaks down Melky Cabrera's three-year, $42 million deal with the White Sox.

Desperate Twins Land Ervin Santana

Dec 11

ESPN SweetSpot blogger David Schoenfield discusses the Twins' signing of free-agent pitcher Ervin Santana.

Red Sox Deal Cespedes For Porcello

Dec 11

Buster Olney discusses the trade that sent Red Sox OF Yoenis Cespedes to the Tigers for pitcher Rick Porcello.

Sports Columnists

Dallas Mavericks frontrunners for Jermaine O'Neal after Rajon Rondo acquis…

Dec 19

The acquisition of Rajon Rondo has given the Dallas Mavericks an undeniable edge in the race to lure veteran big man Jermaine O'Neal back to the NBA, according to league sources.

A New NFC West Rivalry

Dec 19

RENTON, Wash. — Remember, oh, about three long months ago, when 49ers-Seahawks was the best rivalry in the NFL? The Niners are 7-7, oddly out of the playoff hunt, and are 1-5 against Seattle since late in 2012. So, is it really such a great rivalry now,…

Source: Seahawks extend Avril four years

Dec 19

The Seahawks have signed pass-rusher Cliff Avril to a four-year extension worth $28.5 million, with $16 million guaranteed, a source confirmed to ESPN...