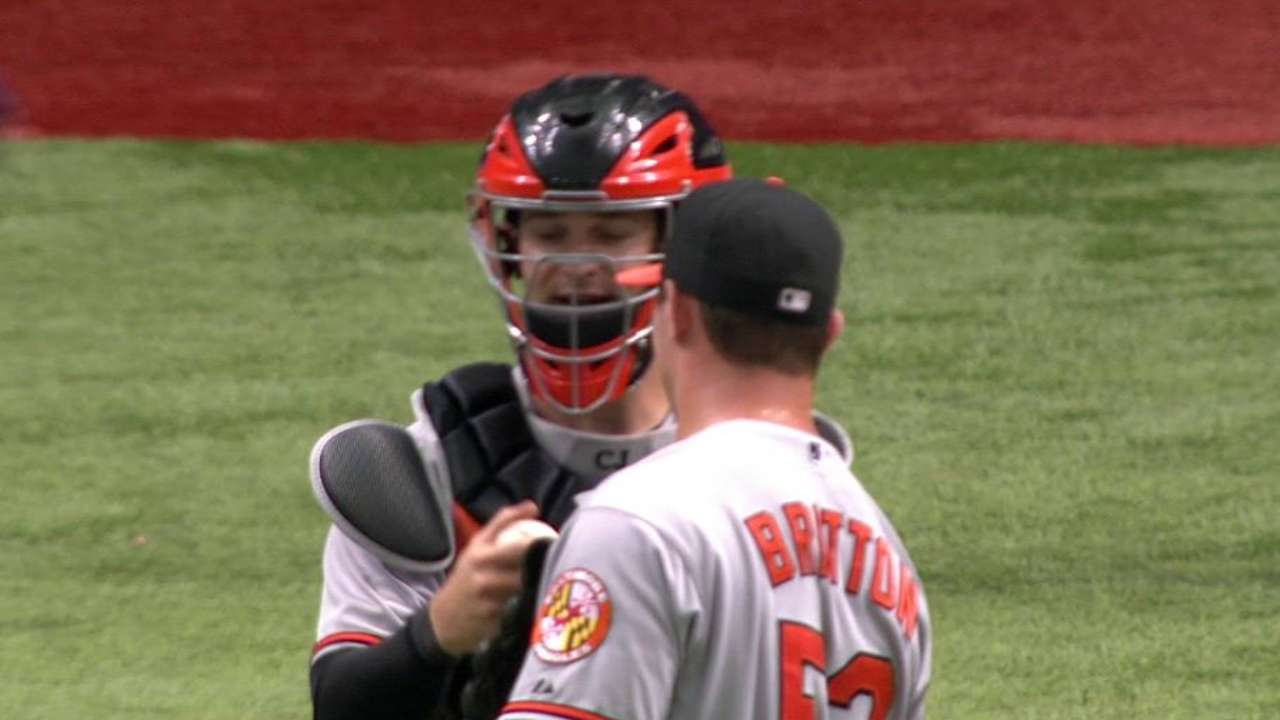 yahoo.com

12 hours ago

Boston Red Sox outfielder Mookie Betts has a bright baseball future ahead of him. The 23-year-old broke out last season, slashing .291/.341/.479 while playing a strong center field. Betts even managed to pick up two down ballot MVP votes for his efforts…

Share Tweet

Aardsma signs Minor League deal with Blue Jays

MLB.com

17 hours ago

The Blue Jays signed free-agent right-hander David Aardsma to a Minor League contract with an invite to Major League Spring Training on Friday.

Share Tweet

Rumor roundup: Active O's pursuing Gallardo

MLB.com

Feb 5 (yesterday)

The Baltimore Orioles accounted for much of the offseason action Thursday, announcing a trade with the Padres, avoiding arbitration with one of their players and surfacing in free-agent rumors.

Share Tweet

Blue Jays reportedly set to sign veteran Floyd

The Blue Jays and right-hander Gavin Floyd are nearing an agreement, according to MLB Network's Jon Heyman.

Share Tweet

nytimes.com

Feb 4 (yesterday)

A New York City Council member is set to introduce a bill that that would ban smokeless tobacco from public arenas in the five boroughs.

Share Tweet

Clock ticking on locking up Donaldson

The clock is ticking, but the Blue Jays apparently have not abandoned hope that 2015 American League MVP Award winner Josh Donaldson can be signed to a multiyear contract extension before his arbitration case is heard later this month.

Share Tweet

Orioles avoid arbitration with Matusz

The Orioles and left-hander Brian Matusz have agreed to one-year deal to avoid arbitration.

Share Tweet

Orioles trucks head south for Spring Training

The Orioles inched a little closer to Spring Training on Thursday.

Share Tweet

nytimes.com

Feb 4 (yesterday)

Tampa Bay Rays pitcher Drew Smyly has won baseball's first salary arbitration case this year.

Share Tweet

A quick glance at the Baltimore Orioles roster may lead to some to believe the team hasn't done anything this offseason. That is, of course, not true. The Orioles most significant moves of the offseason involved bringing back their former players, givin…

Share Tweet

deadspin.com yahoo.com nytimes.com ESPN.com

Feb 4 (yesterday)

The era of the sliding pit is officially over. The Toronto Blue Jays, the last team in baseball to feature an artificial infield with dirt sliding pits around each base, have announced that they will install a real dirt infield before next season.Read m…

Share Tweet

Lefty Okajima signs Minors deal with Orioles

Hideki Okajima, once a workhorse lefty in the Boston Red Sox's bullpen, picked a good day to sign a Minor League deal with the Orioles and attempt a comeback: Throwback Thursday.

Share Tweet

Miller all for Chapman closing if it helps Yanks

When Aroldis Chapman puts on his Yankees uniform and steps on a bullpen mound for the first time, Andrew Miller plans to be close by. He wants to see -- and hear -- how that 104 mph fastball hits the catcher's glove.

Share Tweet

Shaq Thompson, a lightning-quick and hard-hitting rookie linebacker for the Carolina Panthers, will be on display for the world to see in Super Bowl 50 on Sunday. But it wasn't that long ago that he briefly pursued a professional baseball career with th…

Share Tweet

Kimbrel has a slight edge on Chapman

This offseason, after the Red Sox obtained Craig Kimbrel, the Yankees answered by adding Aroldis Chapman. And now, arguably, baseball's two top closers are in the American League East.

Share Tweet

Will the Orioles add another starter before spring? Their options are ...

ESPN.com

Feb 3 (2 days ago)

Will the Orioles add another starter before spring? Their options are ...

Share Tweet

Bird updates status from hospital bed

Greg Bird's year ended before it even had a chance to begin, but the Yankees first baseman's social media game seems to be in midseason form. Bird posted a photo to Instagram and Twitter from his bed at the Hospital for Special Surgery in New York on We…

Share Tweet

yahoo.com

Feb 3 (3 days ago)

We've already seen it on T-shirts, inked on human skin and even on ugly Christmas sweaters. Now Jose Bautista and his unforgettable bat flip from the Blue Jays' dramatic win in ALDS Game 5 against Texas is getting the classic baseball commemoration trea…

Share Tweet

Around the Horn: Outfield and DH

MLB.com

Feb 3 (3 days ago)

With the start of Spring Training almost here, anticipation is building for the 2016 season. MLB.com is going around the horn to break down each area of the Yankees' roster, continuing with the outfield and DH spots.

Share Tweet

Ellsbury Confident He'll Be Ready For Opener

Mar 19

Wallace Matthews discusses Jacoby Ellsbury's oblique injury and when he could return to the Yankees.

Sabathia Discusses Spring Debut

Mar 17

Buster Olney speaks with Yankees pitcher CC Sabathia about his first pitching outing since May. He allowed two runs in two innings Tuesday against the Blue Jays.

Mets Fall To Red Sox

Mar 16

Matt Harvey allowed three hits over four scoreless innings for his second strong start following elbow surgery, but the Mets lost to the Red Sox 4-3.

A-Rod Homers

Mar 11

Alex Rodriguez hit a home run in the Yankees' 10-6 loss to the Red Sox.