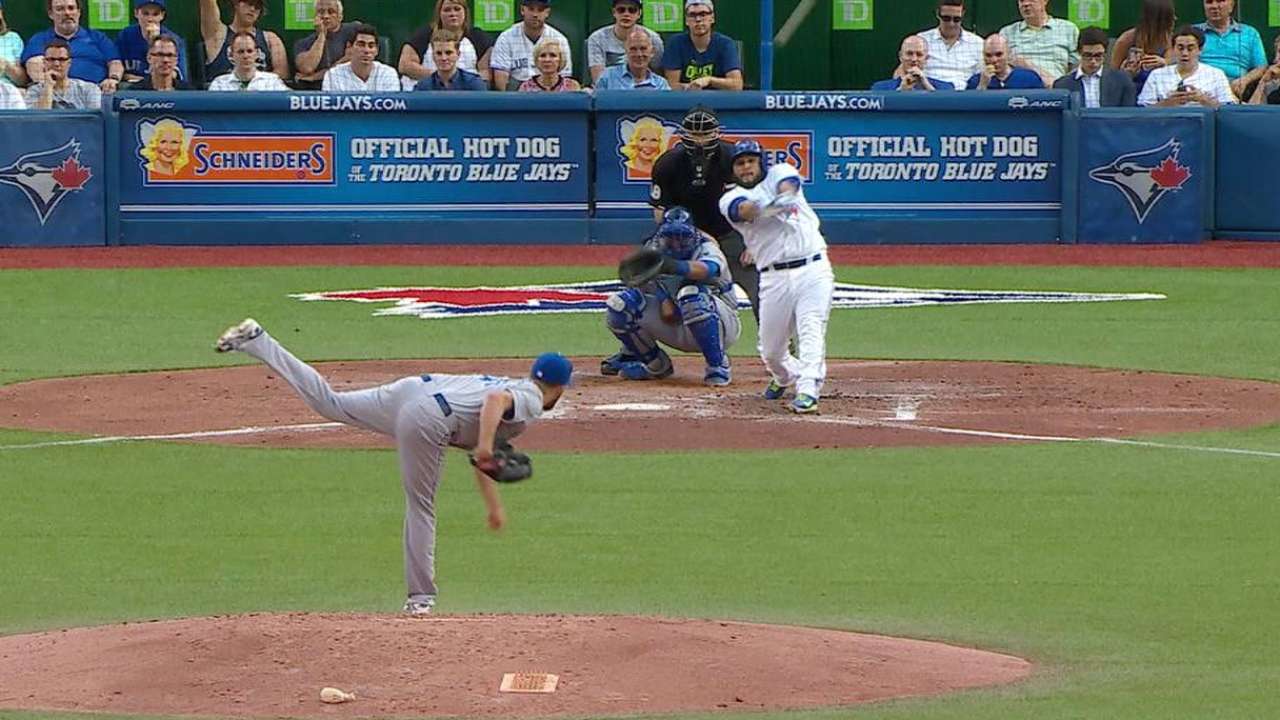 nytimes.com
MLB.com
yahoo.com
deadspin.com
Updated 5 hours ago
With mere hours until the trade deadline, the Houston Astros and Toronto Blue Jays have sent a clear message that they're going for it — making big moves to try and propel their teams into the playoffs for the first time in a long time.
Share
Tweet
nytimes.com

6 hours ago

The Yankees' day started with Michael Pineda going on the disabled list and ended with a loss thanks to Josh Hamilton.

Share Tweet

At MLB trade deadline, Mets and Yankees are yet to assert themselves to address biggest problems 

nydailynews.com

6 hours ago

Calamity Thursday for our baseball locals began with Terry Collins still expressing his dismay over the events of the night before.

Share Tweet

CC heads to hospital after struggling in heat

MLB.com

7 hours ago

CC Sabathia's night started with a hanging slider that landed in the seats for a titanic Josh Hamilton homer, and after toiling in triple-digit temperatures, it ended with the Yankees left-hander admitted to a local hospital for symptoms of dehydration.

Share Tweet

MLB.com nytimes.com

8 hours ago

The Tigers exploded for 16 hits on Thursday night in a 9-8 victory over the Orioles at Camden Yards, giving Detroit its first consecutive victories since July 8-9 -- on the day it traded away starter David Price and closer Joakim Soria.

Share Tweet

nytimes.com

8 hours ago

Xander Bogaerts and David Ortiz each had three hits, and the Boston Red Sox beat Chris Sale and the White Sox 8-2 on Thursday night, snapping Chicago's seven-game winning streak.

Share Tweet

MLB.com

10 hours ago

For the second night in a row, Red Sox third baseman Pablo Sandoval had to exit during the middle of a game. This time, Sandoval was belted on the left forearm by a pitch from Chris Sale that he actually swung at for strike three.

Share Tweet

O's open to trading as Deadline nears

MLB.com

11 hours ago

With under 24 hours before Friday's 4 p.m. ET Trade Deadline, Orioles manager Buck Showalter said Thursday he thinks Baltimore could pull off a deal.

Share Tweet

Price may toe rubber against Royals in finale

MLB.com

12 hours ago

The Blue Jays haven't announced who will take the mound when they wrap their four-game series against the Royals on Sunday at Rogers Centre. The decision hinges on when newly acquired ace David Price joins the team, and whether or not he'll be ready to …

Share Tweet

yahoo.com

13 hours ago

While many people in Toronto were happy that the Blue Jays made another big move and traded for ace David Price from the Detroit Tigers, the happiest guy might have been sitting in a classroom in North Carolina. Blue Jays pitcher Marcus Stroman is recov…

Share Tweet

yahoo.com

14 hours ago

Somebody get Dustin Ackley a razor, he's been traded to the New York Yankees. Ackley, the very-much-bearded Seattle Mariners outfielder, will be headed to the Bronx in a three-player deal that Ackley confirmed himself to reporters Thursday outside the M…

Share Tweet

MLB.com

14 hours ago

Yankees right-hander Michael Pineda was scratched from his scheduled start against the Rangers on Thursday and was put on the 15-day disabled list with what the club said is a right flexor forearm muscle strain.

Share Tweet

nytimes.com yahoo.com

17 hours ago

Toronto acquired All-Star left-hander David Price from the Detroit Tigers on Thursday, the second major move in less than a week by the Blue Jays as they chase their first postseason appearance since 1993.

Share Tweet

MLB Trade Deadline Daily: Blue Jays make another big splash

ESPN.com

19 hours ago

MLB Trade Deadline Daily: Blue Jays make another big splash

Share Tweet

nytimes.com

20 hours ago

Forget Wilmer Flores and Zack Wheeler to the Brewers. Remember Alex Rodriguez to the Red Sox? Or, Mariano Rivera to the Tigers?

Share Tweet

Red Sox Fan Pukes All Over People Below Him

deadspin.com

20 hours ago

Don't ever go to Boston, man. Boston is bad.Read more...

Share Tweet

Ellsbury Confident He'll Be Ready For Opener

Mar 19

Wallace Matthews discusses Jacoby Ellsbury's oblique injury and when he could return to the Yankees.

Sabathia Discusses Spring Debut

Mar 17

Buster Olney speaks with Yankees pitcher CC Sabathia about his first pitching outing since May. He allowed two runs in two innings Tuesday against the Blue Jays.

Mets Fall To Red Sox

Mar 16

Matt Harvey allowed three hits over four scoreless innings for his second strong start following elbow surgery, but the Mets lost to the Red Sox 4-3.

A-Rod Homers

Mar 11

Alex Rodriguez hit a home run in the Yankees' 10-6 loss to the Red Sox.

Sports Columnists

5-on-5: Biggest risers, fallers for 2015-16 NBA season

Jul 28

After a summer of deals, which teams are on the inside track to success next season and which are headed for a down year? Our 5-on-5 panel weighs in.

The MMQB Mailbag

Jul 22

Today is a good day for logic around the NFL. Because: • The Tennessee Titans on Tuesday signed the second pick in the draft, quarterback Marcus Mariota, meaning that five days before the first practice of the NFL preseason, all 32 first-round picks hav…

Adande: Jordan wouldn't let pride get in the way

Jul 21

The healthiest sign in DeAndre Jordan's return engagement with the Clippers is that the final decision was made for the right reasons, overcoming what would have been a prideful mistake.