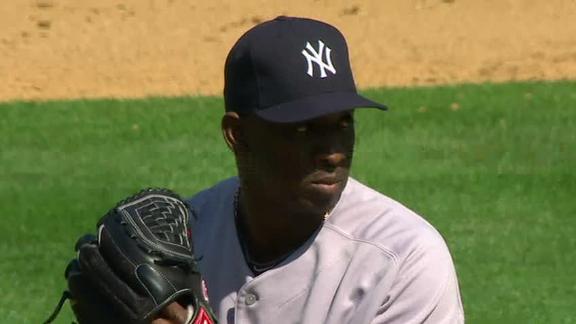 MLB.com

Jan 15, 2013

Four Yankees pitchers officially filed for salary arbitration on Tuesday: Joba Chamberlain, Phil Hughes, Boone Logan and David Robertson.

Upvote Share Tweet

deadspin.com CNNSI.com ESPN.com

Jan 15, 2013

Terry Francona has a book coming out about his time in Boston. Written with (ugh) Dan Shaughnessy, it probably won't satisfy readers expecting a bridge-burning tell-all, since he's back in baseball managing the Indians and has to work alongside the play…

Upvote Share Tweet

Arencibia set to lend talent to Team USA in Classic

MLB.com

Jan 15, 2013

J.P. Arencibia has become the latest Blue Jays player named as a participant in the upcoming World Baseball Classic.

Upvote Share Tweet

Soriano Agrees To Deal With Nationals

Jan 15

Source: Rafael Soriano and the Nationals have agreed to a two-year, $28 million deal with a third-year vesting option for $14 million.

Francona Book: Red Sox Owners Big On Image

Jan 15

Terry Francona's book describes Red Sox owners as image-conscious.