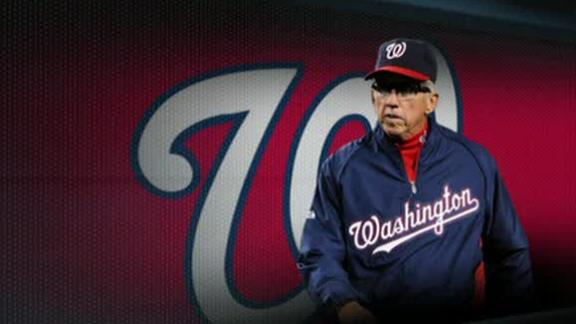 Mariners prospects part of WBC qualifier

MLB.com

Nov 13, 2012

Right-hander Erasmo Ramirez heads a list of Mariners prospects playing in World Baseball Classic qualifying tournament in Panama this week.

Upvote Share Tweet

Harper and Trout. Trout and Harper. They have been linked already in their young careers with strong bonds: travel baseball superstars as amateurs, Scottsdale Scorpions teammates in the Arizona Fall League last year, major league call-ups on the same da…

Upvote Share Tweet

Cliff Corcoran: Beltway bosses Johnson, Showalter favored for Managers of the Year

Davey Johnson and Buck Showalter led their teams to unexpected playoff berths in 2012, making them the top candidates for the Manager of the Year award, writes Cliff Corcoran.

Upvote Share Tweet

Buster Blog: Market For Zack Greinke

Nov 13

Buster Olney looks at the potential bidders for Zack Greinke in free agency.