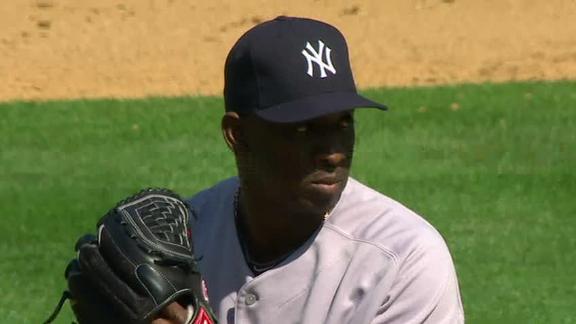 Updated Jan 15
Share
Tweet
The Washington Nationals obviously feel like there's more than one way to build a pitching staff. Unable to make a huge splash with Zack Greinke and unwilling to meet the demands of several left-handed relievers on the free-agent market, the Nats made a…
Updated Jan 15

Share Tweet

Jason Heyward, Kris Medlen and Jonny Venters, three of six Braves who have filed for salary arbitration, are set to gain significant raises as they enter the process for the first time.

Updated Jan 15

Share Tweet

Nationals GM Mike Rizzo has constructed a roster that's close to perfect, and now he's about to turn it over to a manager, Davey Johnson, with one of the best winning percentages in history.

Marlins ink Green to Minors deal with spring invite

Updated Jan 15

Share Tweet

Nick Green, who was with the organization in 2012, has agreed to a Minor League deal with an invitation to Spring Training. The 34-year-old will have an excellent chance to win the utility infielder role, with the Marlins' 40-man roster thin on middle i…

Soriano Agrees To Deal With Nationals

Jan 15

Source: Rafael Soriano and the Nationals have agreed to a two-year, $28 million deal with a third-year vesting option for $14 million.