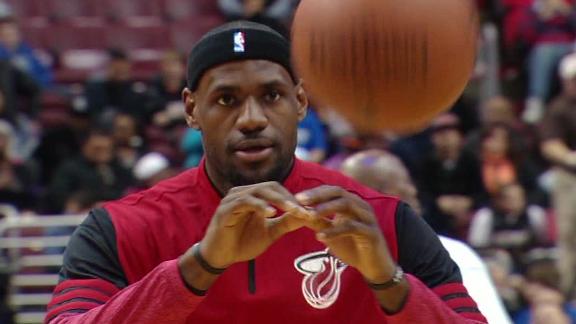 Sixers' Collins: Injured Bynum not close to return

Share Tweet

Thankful Martin excited for chance with Knicks

ESPN.com

Feb 23, 2013

Kenyon Martin spent the past four months waiting for the phone to ring, hoping he'd get a chance to play basketball again. There were days when he worried the call would never come.

Share Tweet

Guy Who Ran Onto The Court During A Toronto Raptors Game Wearing "Bucket List" Shirt Has Super-Lame Bucket List

deadspin.com

Feb 23, 2013

Last night, a fan interrupted the Knicks-Raptors game in Toronto-during the fourth quarter, when the teams was within two-by running out on to the court and circling around a bit. His foray was short lived, as you can see in the photo above, and we sa

Share Tweet

The Rockets Cut Down The Nets Again; The Thunder Bust Their Losing Streak In A Big Way

dimemag.com

Feb 23, 2013

Only two dozen or so games remain in the NBA regular season and we still don't fully understand the identity of either the Rockets or the Nets. Brooklyn's right in the middle of the East's divide between the upper and lower half of its playoff spots

Share Tweet

Heat Cruise Past 76ers For 10th Straight Win

Feb 23

Dwyane Wade scored 33 points and LeBron James notched a triple-double in Miami's 114-90 win against Philadelphia.

Collins Unimpressed By Bynum's First Practice

Feb 23

Brian Windhorst breaks down Andrew Bynum's first practice back and what the 76ers can expect from him.