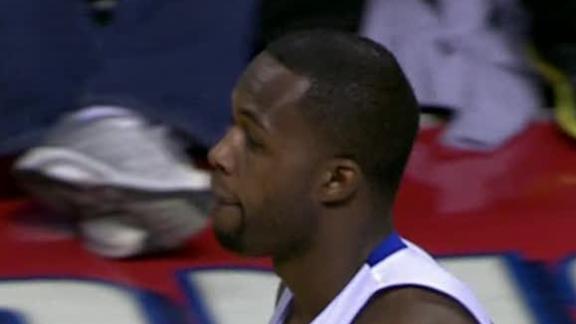 deadspin.com ESPN.com

Jan 20, 2013

What you see there, somewhere, is Dwight Howard's second technical foul of the day-second technical foul of the first half, even-and so, the referees had to send him packing. Their hands were tied, it's a rule. Howard appears to get tangled up with th

Share Tweet

Howard Ejected In Lakers' Loss

Jan 20

The Lakers dropped their second straight game with a 108-103 loss to the Raptors.