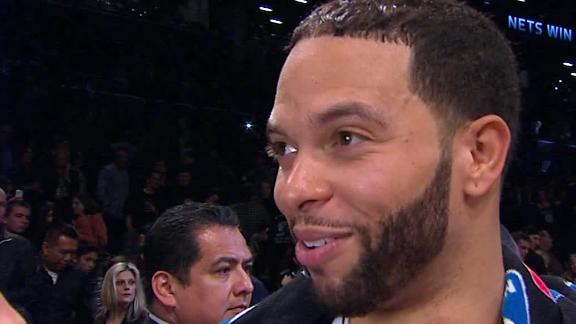 Chicago Bulls center Joakim Noah started Game 1 of the Eastern Conference quarterfinals against the Brooklyn Nets on Saturday night.

Upvote Share Tweet

nba.com ESPN.com deadspin.com CNNSI.com

Apr 20, 2013

A person familiar with the situation says former Cavaliers coach Mike Brown is interested in returning for a second stint with the team.

Upvote Share Tweet

nytimes.com

Apr 20, 2013

For the Nets' first-round playoff series against the Chicago Bulls, the arena will grow even darker, with the team distributing black T-shirts to fans in hopes of creating a "blackout" in the crowd.

Upvote Share Tweet

Sad Derrick Rose, Likely Out For Season, Gets Sued By Newly-Obese Fan

deadspin.com

Apr 20, 2013

It just keeps getting worse for Derrick Rose fans. The Chicago Bulls point guard tore his ACL in the first round of the 2012 playoffs, and we haven't seen him in a game since. They were without their star all year, but the Bulls still fought their way t…

Upvote Share Tweet

P.J. Carlesimo must get Brooklyn Nets past Chicago Bulls to keep job hopes alive

nydailynews.com

Apr 20, 2013

He's dragged around the interim tag since late December, and P.J. Carlesimo must seriously ponder during quieter moments what it would take to shed the extra language.

Upvote Share Tweet

Williams puts game away

Apr 20

Brooklyn's Deron Williams takes the steal in for the reverse two-handed dunk.

Deron Williams Leads Nets To Game 1 Win

Apr 20

Deron Williams talks about the Nets' Game 1 victory against the Bulls.