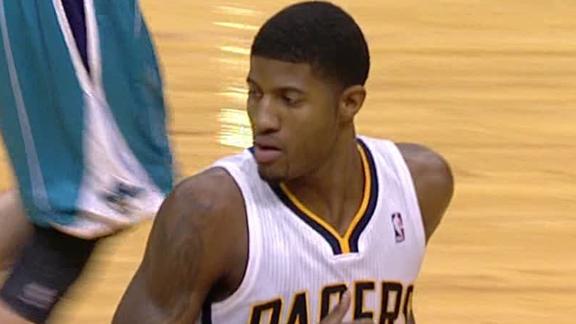 ESPN.com

Nov 21, 2012

LeBron James had 28 points and 10 rebounds, Dwyane Wade added 28 more points and the Miami Heat scored the first six points of overtime on the way to beating the Milwaukee Bucks 113-106 on Wednesday night.

Share Tweet

yahoo.com

Nov 21, 2012

Darko Milicic played four and a half minutes in Boston's Nov. 2nd loss to the Milwaukee Bucks. He pulled in a rebound, didn't score, turned it over twice and committed a personal foul. After sitting on the Boston bench for two weeks, Yahoo! Sports' Adri…

Share Tweet

Kenyan orphans, on a fund-raising drive, re-enact Larry Bird's famous steal of Isiah Thomas' pass (VIDEO)

yahoo.com

Nov 21, 2012

(As a start, here's a link to a fundraising campaign for an orphanage in Kenya that could use our help.) The day of Game 5 of the 1987 Eastern Conference finals, a legendary contest between defending champion Boston Celtics and upstart Detroit Pistons, …

Share Tweet

Heat Withstand Bucks In OT

Nov 21

Big Three combine for 80 points in 113-106 win over Bucks.

Rockets Fly By Bulls, 93-89

Nov 21

James Harden drops 28 points on Bulls.

Cavaliers Snap Six-Game Losing Streak

Nov 21

Jeremy Pargo leads Cavaliers past 76ers.

Magic Cruise Past Pistons

Nov 21

Magic hold Pistons to just eight points in the third quarter of 90-74 win.