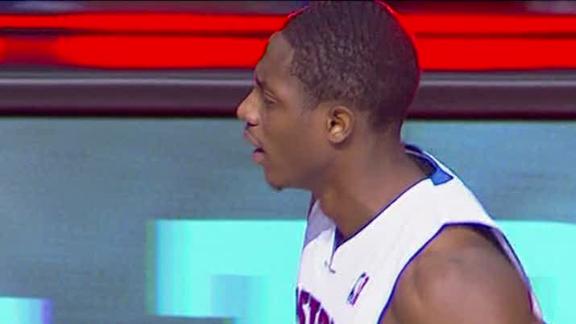 Spurs erase 17-point deficit behind Parker's 33

Tony Parker scored 33 points and the San Antonio Spurs erased a 17-point deficit on their way to a 104-97 victory over the Indiana Pacers on Friday night.

Upvote Share Tweet

Nelson, Afflalo help Magic rally past Cavaliers

Jameer Nelson had 22 points, Arron Afflalo scored 19 and the Orlando Magic rallied to beat the Cleveland Cavaliers 108-104 on Friday night.

Upvote Share Tweet

deadspin.com

Updated Nov 23, 2012

A group of Kenyan schoolchildren had already recreated Boston's misery, but they make up for it with this one, from Game 5 of the 1987 NBA Eastern Conference finals. Except for Bill Walton's dopey high-five, it's all here-Isiah Thomas's pass, Larry Bird

Upvote Share Tweet

Pistons Edge Raptors

Nov 23

Brandon Knight's layup lifts Pistons to 91-90 win over Raptors.