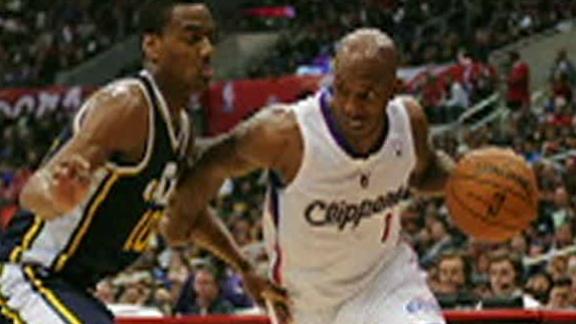 Updated Apr 16
Share
Tweet
Los Angeles Clippers guard Chauncey Billups practiced Monday and is expected to start Tuesday against the Portland Trail Blazers.
Source:
ESPN.com
The 10 Biggest X-Factors In The 2013 NBA Playoffs

Updated Apr 16

Share Tweet

In preparation for the start of this weekend's NBA Playoffs, we thought that would be interesting to take a look at this postseason's x-factors. While it is more conventional to say that Player X is the x-factor for their franchise entering the playof

5 Lottery Teams Most Likely To Make The NBA Playoffs Next Year

Updated Apr 16

Share Tweet

With the NBA Playoffs less than a week away, the fans of 16 teams are prepping themselves for the excitement of the second season, each team just 16 wins away from calling themselves world champions. However, there are 14 other teams that will not be ab…

Updated Apr 16

Share Tweet

It was a wild finish at the BMO Harris Bradley Center on Monday night, as the host Milwaukee Bucks and visiting Denver Nuggets battled back and forth in a nip-and-tuck fourth quarter that saw 65 points scored, three ties and 12 lead changes in the final…

Source:

yahoo.com

Norris Cole Shows Miami Doesn't Need The Big Three; Andray Blatche's Revenge

Updated Apr 16

Share Tweet

On a day that will forever be linked with sadness, death and despair, a backup point guard turned in the most heartwarming story on the NBA schedule. It was of little importance within the grand scheme of life, especially after spending hours trained to…

Rapid Fire With Nick Collison

Apr 16

Oklahoma City Thunder big man Nick Collison goes rapid-fire with Kevin Arnovitz on NBA travel pet peeves, the best one-on-one moves in the league and the prospect of an openly gay NBA player.

Clippers Roll Blazers 93-77

Apr 16

Clippers win sixth straight.