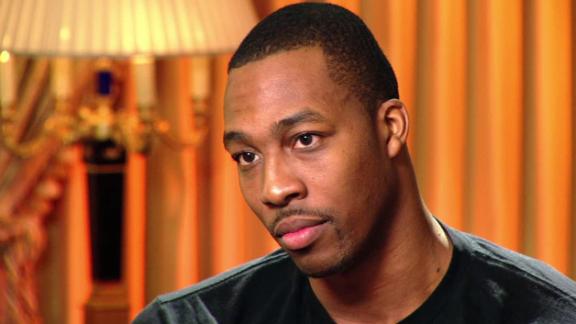 ESPN.com

Feb 6, 2013

Eric Bledsoe had 27 points, including 19 in the second half, and the Los Angeles Clippers used a big third quarter to secure an 86-76 win over the Orlando Magic on Wednesday night.

Share Tweet

With one more procedural move, the Sacramento Kings took another step toward Seattle.

Share Tweet

Most NBA fans feared the worst as soon as we heard Los Angeles Lakers forward/center Pau Gasol say he "felt a pop" in the plantar fascia (the connective tissue on the sole) of his right foot during the fourth quarter of L.A.'s 92-83 road win o…

Share Tweet

ESPN.com deadspin.com yahoo.com dimemag.com

Feb 6, 2013

Los Angeles Lakers forward Pau Gasol will miss six to eight weeks with a partially torn plantar fascia, according to a CBS Sports report.

Share Tweet

Kobe Doin' Young Kobe

deadspin.com

Feb 6, 2013

This was the moment at the Barclays Center last night that the entire upper deck-populated by significantly more Lakers than Nets fans, already-erupted in united awe. My friend leaned into a stranger, hand on his head, and the guy next to me yelled ou

Share Tweet

Watch Houston Make A Record-Tying 23 Three-Pointers In One Game

dimemag.com

Feb 6, 2013

Golden State had a pretty good offensive night. As we mentioned in Smack, they lit it up for 62 points in the first half against Houston… and yet trailed by 15. The Houston Rockets would go on to make 23 of 40 threes, tying a NBA record. On Monday night

Share Tweet

Rockets sink 23 treys to tie NBA record in rout

ESPN.com

Feb 6, 2013

The Houston Rockets tied an NBA record and set a franchise mark with 23 3-pointers in a 140-109 win over Golden State on Tuesday night.

Share Tweet

yahoo.com

Feb 6, 2013

The Houston Rockets put on a historically great shooting performance on Tuesday night, defeating the Golden State Warriors 140-109 at home. Houston tied an NBA record with 23 3-pointers on 40 attempts, with three players making at least four triples and…

Share Tweet

Los Angeles Lakers general manager Mitch Kupchak has told Dwight Howard he will not be traded before the Feb. 21 trade deadline, according to league sources.

Share Tweet

Seattle Group Has Filed For Relocation

Feb 6

ESPN Insider Kevin Pelton has the latest on the Seattle group that has purchased the Sacramento Kings, which has filed for relocation.

Thunder Win Second Straight

Feb 6

Thunder roll Warriors, 119-98.

Hornets Put Away Suns

Feb 6

Greivis Vasquez drops double-double in Hornets' 93-84 win over Suns.

Clippers Handle Struggling Magic

Feb 6

Eric Bledsoe poured in 27 points and DeAndre Jordan tallied a double-double to power the Clippers.