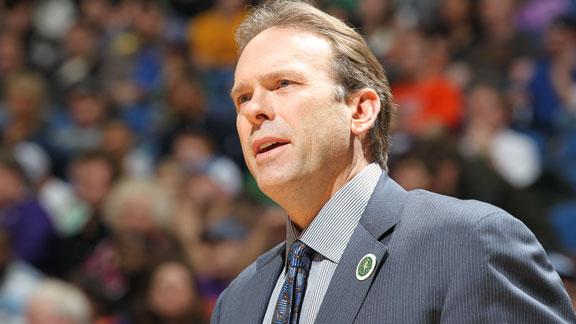 Kings' Ben McLemore off to rough start at Las Vegas Summer League

CNNSI.com

Jul 16, 2013

Ben McLemore's professional career is off to a rocky start, prompting concern in Sac-town. Ben Golliver details why it's too early for Kings fans to panic over their first-round pick.

Share Tweet

Eric Gordon is hanging with New Orleans' summer league team in an attempt to reconcile with NOLA

yahoo.com

Jul 16, 2013

New Orleans Pelicans guard Eric Gordon has become a poster boy of sorts for the ruins of restricted free agency, and for good reason. Gordon turned off NOLA fans last year by professing to prefer to sign with the Phoenix Suns while working as a RFA, but…

Share Tweet

Dime Q&A: Tyreke Evans Reveals His True Position & What Will Motivate Him In New Orleans

dimemag.com

Jul 16, 2013

Not long ago, people referred to Tyreke Evans as a mini LeBron. We were talking All-Star Games, possible MVP selections and championships. But somewhere along the way, his national standing took a hit, and Sacramento eventually moved on without him. Now…

Share Tweet

Marcus Morris Hits A Game-Winning Buzzer-Beater In Summer League

dimemag.com

Jul 16, 2013

The Phoenix Suns defeated the Minnesota Timberwolves 91-89 thanks to a miracle shot by Marcus Morris. He was immediately swarmed by his teammates after the jumper dropped through, and he fell to the floor from the difficult angle shot. All you could see…

Share Tweet

Blake Griffin SportsCenter Convo

Jul 16

Blake Griffin talks to Darren Rovell about the new-look Clippers, Doc Rivers coming in and the return of Chris Paul.

Source: Rambis Nearing Deal To Join Lakers

Jul 16

Dave McMenamin breaks down what Kurt Rambis will bring to the Los Angeles Lakers.

Nash: Offense Will Be More Fluid

Jul 16

Amin Elhassan discusses Steve Nash's comment that the Lakers' offense will be more fluid without Dwight Howard.