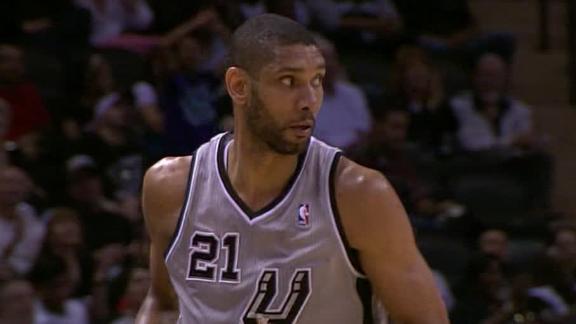 Updated Apr 6

Share Tweet

LeBron James scored 27 points in his return from a strained right hamstring, and the Heat moved closer to securing home-court advantage for the entire NBA playoffs by topping the Philadelphia 76ers 106-87 on Saturday night.

Wall goes for 37 as Wiz extend home streak

Updated Apr 6

Share Tweet

John Wall scored 37 points in a display of speed and flair Saturday night to lead the Washington Wizards to a 104-85 victory over the Indiana Pacers.

Source:

ESPN.com

Before Playoffs, a Few Defeats May Actually Help

Updated Apr 6

Share Tweet

The Miami Heat will be the No. 1 seed and the team no one wants to meet in the Eastern Conference playoffs.

Source:

nytimes.com

Carmelo Anthony Has 131 Points In 3 Games; The Lakers Get A Last-Second Win

Updated Apr 6

Share Tweet

If you made Carmelo Anthony into a Mortal Kombat character, he'd have it all. You could give him some knives, a couple of devastating 360 kicks, maybe even fire-breathing capabilities. But as all gamers know, no matter how nasty you are at putting chara

Source:

dimemag.com

LeBron Returns To Guide Heat Past 76ers

Apr 6

After missing the past three games, LeBron James returns to score 27 points in the Heat's 106-87 win over the 76ers.

Wall's Big Night Fuels Wizards

Apr 6

John Wall scored 37 points to lead the Wizards past the Pacers 104-85.

Spurs Squeak By Hawks

Apr 6

Tim Duncan tallied 31 points and 14 rebounds to lead the Spurs past the Hawks 99-97.