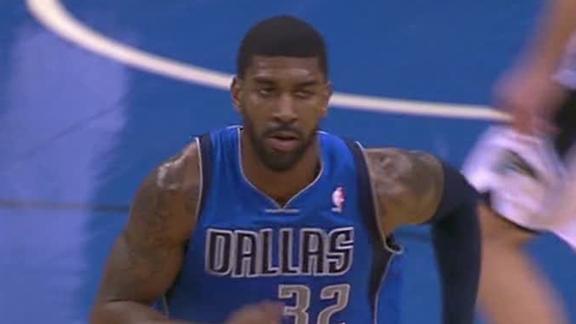 Chris Andersen wore a stars-and-stripes headband Sunday morning, showed off the colorful array of tattoos that stretch from his neck to his ankles and virtually all spots in between, and spoke about himself in the third person.

Share Tweet

San Antonio Doesn't Even Need Tim Duncan; Warriors Win A Wild Game

dimemag.com

Jan 20, 2013

In Tony Parker's last three games in Atlanta, he's scored 33 points a game. Knowing that, can we fault Gregg Popovich for sitting Tim Duncan in the Spurs' five-point win over the Hawks? Not really, not after seeing San Antonio hold the Hawks down in

Share Tweet

ESPN.com

Jan 20, 2013

Chris Paul had 22 points and 11 assists, Blake Griffin added 17 points and 11 rebounds, and the Los Angeles Clippers hung on to beat the pesky Washington Wizards 94-87 on Saturday night.

Share Tweet

Mavericks Fight Off Magic

Jan 20

The Mavericks had seven players score in double figures en route to defeating the Magic 111-105.

Sports Columnists

NBA -- What does Sacramento Kings news mean?

Jan 20

Should these players be on the move before the trade deadline? We debate.

Sources: Seattle group has deal to buy Kings

Jan 20

The Maloof family that owns the Sacramento Kings has reached a purchase agreement to sell a 65 percent controlling interest in the franchise to a Seattle group led by Chris Hansen and Steve Ballmer, according to league sources.