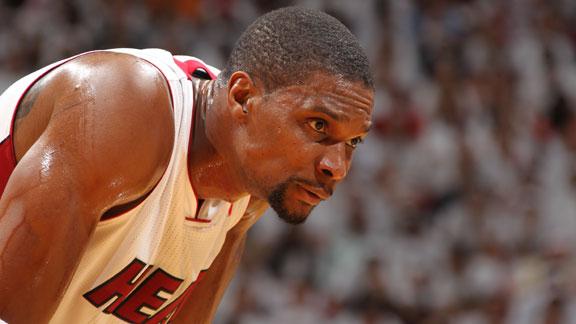 The Miami Heat have decided to exercise their team option to keep starting point guard Mario Chalmers for the 2013-14 season.

Share Tweet

Needs for all 30 teams entering NBA draft

CNNSI.com

Jun 26, 2013

Every team -- from the Cavaliers to the Heat -- has holes to fill this summer. Ben Golliver looks at what every team needs and whether they can find that missing piece in the draft.

Share Tweet

Ian Thomsen: Players, teams to watch for potential draft trades

CNNSI.com

Jun 26, 2013

The midseason trade deadline generated no major deals four months ago. Will the draft change that dynamic?

Share Tweet

It's been a whirlwind week for LeBron James, beginning with his Miami Heat coming back from the brink in Game 6 of the 2013 NBA Finals last Tuesday to force an all-the-marbles matchup with the San Antonio Spurs that ranked as arguably the biggest game o…

Share Tweet

The Next Trey Burke

Jun 26

The draft's top-rated point guard on calling your own number, the meaning of Allen Iverson, his lifelong friend Jared Sullinger and what it's like to have your mom on Twitter.

Dinner with C.J. McCollum

Jun 26

C.J. McCollum could have entered the draft a year ago. Then he broke a bone in his foot and spent months learning to shoot 3-pointers while on crutches. He's healthy now and, he says, far stronger for the experience.

The Forum: Lessons Learned?

Jun 26

Arash Markazi and Dave Shore discuss what lessons the Lakers can learn from the Heat or Spurs for next season.