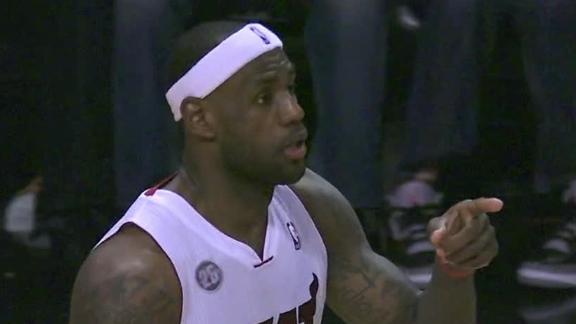 ESPN.com
Updated Nov 21, 2012
LeBron James had 28 points and 10 rebounds, Dwyane Wade added 28 more points and the Miami Heat scored the first six points of overtime on the way to beating the Milwaukee Bucks 113-106 on Wednesday night.
Share
Tweet
Udonis Haslem is now the leading rebounder in Miami Heat history.

Share Tweet

Heat Withstand Bucks In OT

Nov 21

Big Three combine for 80 points in 113-106 win over Bucks.

Bobcats Edge Raptors

Nov 21

Kemba Walker scores 19 in Bobcats' 98-97 win over Raptors.

Magic Cruise Past Pistons

Nov 21

Magic hold Pistons to just eight points in the third quarter of 90-74 win.

Wizards Fall To 0-10

Nov 21

Hawks hand Wizards 10th loss of the season.