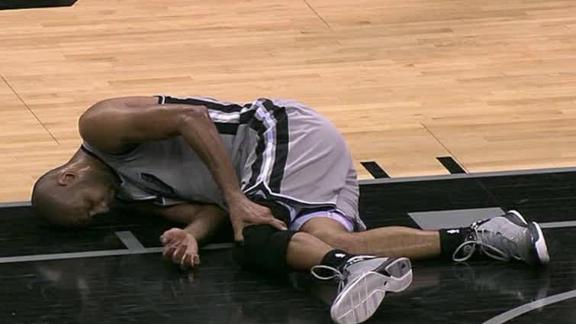 Cunningham's season high ignites Wolves

Updated Feb 2

Share Tweet

Dante Cunningham scored a season-high 18 points, Nikola Pekovic added 14 and the Minnesota Timberwolves beat the New Orleans Hornets 115-86 on Saturday night to stop their six-game losing streak.

Source:

ESPN.com

Updated Feb 2

Share Tweet

The trading of Rudy Gay off a team that was regarded as a legitimate championship contender was nothing less than a classic salary dump, with Toronto more than willing to take on the almost $45 million in Gay's remaining salary that Robert Pera did not

Source:

nydailynews.com

Updated Feb 2

Share Tweet

Mavericks coach Rick Carlisle was fined $25,000 by the NBA on Saturday for criticizing the officiating after Dallas' loss to Golden State.

Updated Feb 2

Share Tweet

Dallas Mavericks coach Rick Carlisle has been fined by the NBA office for his comments criticizing the officiating following Thursday's loss to the Golden State Warriors.

Source:

ESPN.com

Timberwolves Snap Skid

Feb 2

The Timberwolves broke a six-game losing streak with a 115-86 win against the Hornets.

Kidd-Gilchrist Taken To Hospital After Hit To Head

Feb 2

Michael Kidd-Gilchrist had to be taken away on a stretcher after suffering a head injury in the fourth quarter as the Rockets defeated the Bobcats 109-95.