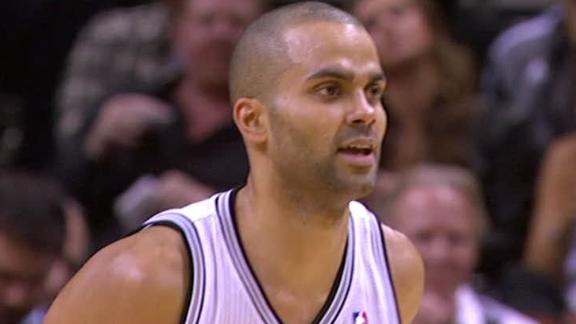 ESPN.com
Updated Jan 9, 2013
Tony Parker scored 24 points and the San Antonio Spurs handed the slumping Los Angeles Lakers their fifth straight loss with a 108-105 victory Wednesday night.
Share
Tweet
Hornets brush off Rockets, take third straight

ESPN.com

Jan 9, 2013

Roger Mason scored 15 of his 17 points in the fourth quarter to rally the New Orleans Hornets to an 88-79 victory over the Houston Rockets on Wednesday night.

Share Tweet

yahoo.com

Jan 9, 2013

Mark Cuban has been fined many, many times since he bought the Dallas Mavericks in 2000. In all but a very few cases (and maybe none at all, now that I think about it), he has been punished for commenting on what he perceives to be poor officiating. He'…

Share Tweet

yahoo.com deadspin.com

Jan 9, 2013

Pretty harsh, Houston Rockets scorekeepers. The tape clearly shows that after Steve Nash passed off his pit-stunk towel to Metta World Peace, the Los Angeles Lakers forward went right up with it and connected. No dribbling, no stutter-steps, no hesitati…

Share Tweet

Rockets mascot Clutch slams cake in face of 'Laker fan' during big Houston win (VIDEO)

yahoo.com

Jan 9, 2013

As I watched the Houston Rockets cut through the Los Angeles Lakers like a chainsaw through a stuffed animal during the third quarter of Tuesday night's matchup, I found myself wondering: If I was a Laker fan, how would I describe this? Like, if I had t…

Share Tweet

Why Nikola Vucevic Could Be the Next Marc Gasol

grantland.com

Jan 9, 2013

It's been nearly five years since the Memphis Grizzlies sent Pau Gasol to the L.A. Lakers in what was one of the more vilified deals in NBA history. I...

Share Tweet

Hornets Stun Rockets, 88-79

Jan 9

Hornets snap Rockets' winning streak.

Spurs Hold Off Lakers, 108-105

Jan 9

Lakers lose fifth straight.

Dirk Nowitzki Talks Mavericks' Basketball

Jan 9

Dirk Nowitzki looks at the Mavs' season, his injury and future with the team.

Grizzlies Claw Past Warriors, 94-87

Jan 9

Rudy Gay helps push Grizzlies past Warriors.