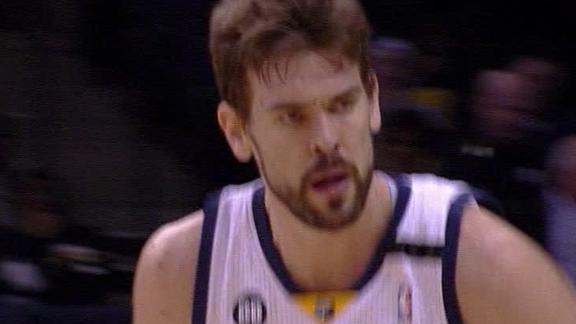 Tony Parker missed about a quarter of Friday's game against Dallas after taking three stitches for a cut above the left eye.

Share Tweet

Greivis Vasquez Is Pushing New Orleans Into A New Era

dimemag.com

Jan 25, 2013

It's not easy balancing humility and confidence. But New Orleans Hornets point guard Greivis Vasquez is doing it. The former Maryland standout is having a breakout season in his third year in the NBA, averaging 14.3 points, 9.2 assists (third in the NBA

Share Tweet

Texas Legends of D-League acquire guard West

Guard Delonte West was acquired by the Texas Legends on Friday, setting him up in the NBA Development League three months after Dallas released him following a pair of suspensions.

Share Tweet

Tim Duncan was selected to his 14th All-Star game, Spurs teammate Tony Parker is joining him, and the Chicago Bulls also had two reserves chosen Thursday for next month's game in Houston.

Share Tweet

Spurs Roll Without Duncan

Jan 25

Tony Parker scores 23 points in Tim Ducan's absence to lead Spurs to 113-107 win over Mavericks.