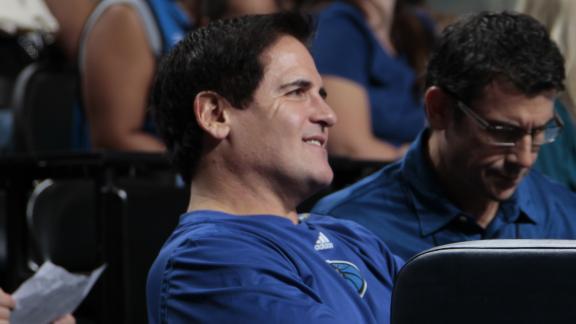 ESPN.com
Updated Oct 18, 2013
Hatred for the Miami Heat is healthy for the NBA, according to Dallas Mavericks owner Mark Cuban.
Share
Tweet
It's certainly not the NBA Finals, it's not even the regular season and the result will quickly be forgotten.

Share Tweet

Jerryd Bayless on the New Grizzlies

Oct 18

The guard says the team is playing a new style, that he has no beef with ex-coach Lionel Hollins, and that he might be the best pingpong player in the NBA.