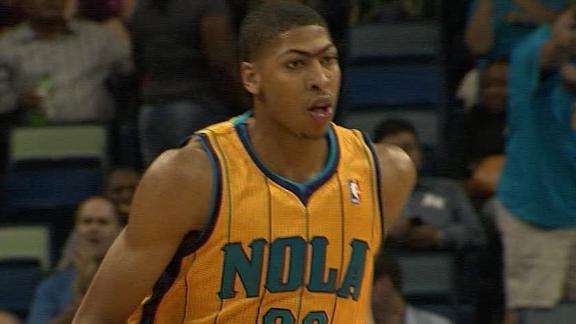 ESPN.com

Nov 2, 2012

Injured New Orleans Hornets guard Eric Gordon told Yahoo! Sports on Friday that a Chicago knee specialist believes he can return to the team in four-to-six weeks without further surgery.

Upvote Share Tweet
Anthony Davis Injured In Hornets' Win

Nov 2

Anthony Davis tested for concussion after taking elbow to the head as Hornets hold on for 88-86 win over Jazz.