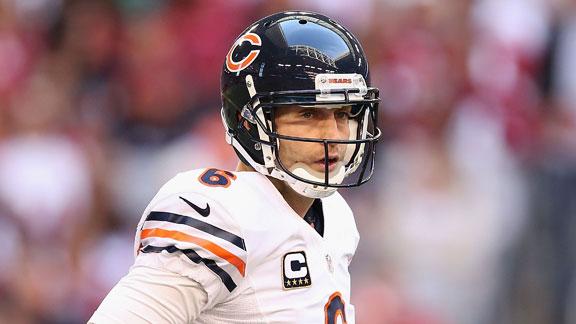 ESPN.com
nola.com
profootballtalk.com
Updated Jan 2, 2013
The Chicago Bears will interview New Orleans Saints offensive coordinator Pete Carmichael Jr. for their vacant coaching position, according to multiple reports.
Share
Tweet
saintsgab.com ESPN.com profootballtalk.com

Jan 2, 2013

Saints linebacker Jonathan Vilma sounded off Wednesday morning about comments from an unnamed Saints player that said defensive coordinator Steve Spagnuolo should be fired, Larry Holder of the New Orleans Times-Picayune reports. Vilma wrote via Twitter …

Share Tweet

As of yesterday, Gregg Williams was apparently still the nominal defensive coordinator of the St. Louis Rams. As of today, Gregg Williams is apparently not still the defensive coordinator of the St. Louis Rams. Apparently Williams's Eat, Pray, Kill the …

Share Tweet

New Orleans Saints claim YAC title

ESPN.com

Jan 2, 2013

The regular season can't be properly wrapped up until we reveal which defense led the league in yards allowed after the catch. Throughout most of the season, this was a close race between the Tampa Bay Buccaneers and the New Orleans Saints. Well, we don

Share Tweet

On Further Review, Roger Goodell Fucked Up This NFL Season From End To End

Cowboys-Redskins was the biggest matchup of the year, a win-or-go-home game for two division rivals. It turned out to be the most-watched regular-season sporting event in 15 years. But one familiar face was missing from the FedEx Field suites: commissio…

Share Tweet

nola.com yahoo.com deadspin.com profootballtalk.com ESPN.com

Jan 2, 2013

Spagnuolo likely will stay with team, but defense's struggles obviously didn't sit well

Share Tweet

The Panthers played a strange game against the Saints on Sunday. The final score makes it look like a potential classic: The Panthers won 44-38. So does the attached statistical story: Drew Brees cleared 5,000 yards on the season, completing 29 of 43 fo…

Share Tweet

nola.com

Jan 2, 2013

Panthers' 44-38 victory was aided by 28-0 run in third and fourth quarters

Share Tweet

Vilma Angry Anonymous Saint Ripped Spagnuolo

Jan 2

Jonathan Vilma addresses report of a teammate criticizing defensive coordinator Steve Spagnuolo.