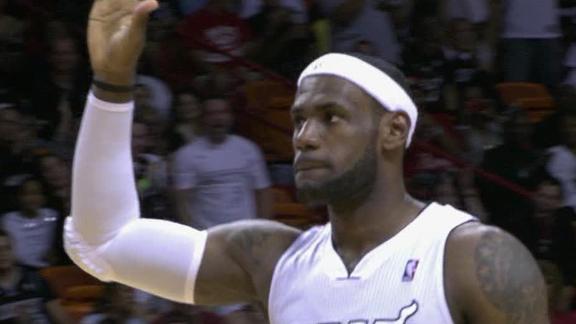 Updated Dec 8, 2012

Share Tweet

Trying to reach Drew Brees, a traditional drop-back passer, will be a welcome change for the Giants after dealing with the speedy Robert Griffin III, but the pressure must increase.

Source:

nytimes.com

Updated Dec 8, 2012

Share Tweet

Roger Goodell handed Saints "‰the "‰NFL version of the death penalty when he suspended Sean Payton for the entire season in the BountyGate scandal, leaving Drew Brees to get through the season without his friend, mentor and play caller.

Source:

nydailynews.com

Updated Dec 8, 2012

Share Tweet

The Giants have caught a break and the Saints have been dealt a blow with an unexpected addition to the injury report for Sunday's game. The Saints announced on Saturday that running back Chris Ivory, who hadn't been mentioned on this week's injury

Source:

profootballtalk.com

Feelin' the Brees: New Orleans Saints' offensive stats through Game 12

Updated Dec 8, 2012

Share Tweet

Saints' offensive performance so far this season and during their 23-13 loss to the Atlanta Falcons

Source:

nola.com

NFL playoff picture: Who's in if the postseason started today and who's still in the hunt

Updated Dec 8, 2012

Share Tweet

AFCSEEDTEAM DIVRECORD1 Houston South11-1-02 Denver West10-3-03 Baltimore North9-3-04 New England East9-3-05 Indianapolis South8-4-06 PittsburghNorth7-5-0 IN THE HUNT7 CincinnatiNorth7-5-08 N.Y. JetsEast5-7-09 BuffaloEast5-7-010 MiamiEast5-7

Source:

nola.com

Heat Bounce Back Big

Dec 8

Miami snaps a two-game slide behind a combined 50 points from Dwyane Wade and LeBron James.