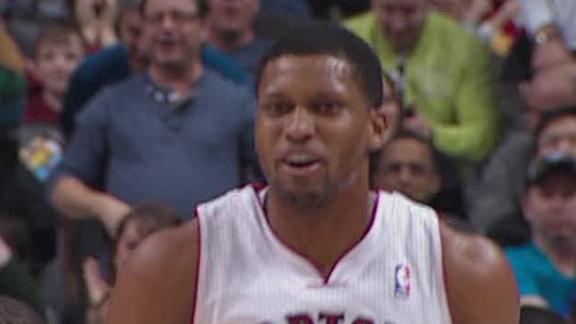 Let's Talk About The Secret To Gregg Williams's Success

deadspin.com

Feb 10, 2013

We told you earlier in the week how Gregg Williams was simultaneously reinstated by the NFL and hired by the Tennessee Titans. But that's not entirely true, is it? It seems quite clear that the real Gregg Williams never did make it back from his backpac…

Share Tweet

profootballtalk.com nola.com ESPN.com

Feb 10, 2013

There's one very good reason to be relieved that new Saints defensive coordinator Rob Ryan doesn't have a clause in his contract that keeps him from talking without permission - because he's so good at it. Ryan spoke with Calvin Watkins of ESPNDal

Share Tweet

Gay Leads Raptors Past Hornets

Feb 10

For the fifth straight game, Rudy Gay scores 20-plus points, leading Toronto to 102-89 win over New Orleans.