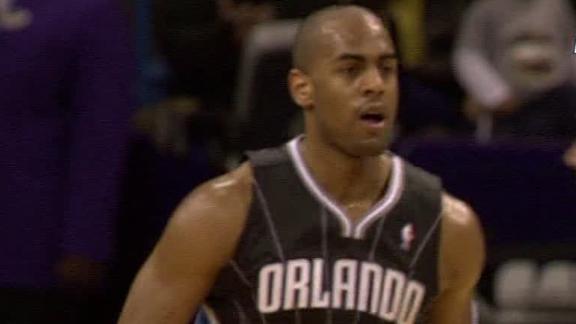 Hornets' Davis, Magic's Nelson both returning

nba.com

Mar 4, 2013

NEW ORLEANS (AP) -- New Orleans rookie forward Anthony Davis and Orlando guard Jameer Nelson both are returning to their respective lineups for Monday night's game between the Hornets and Magic.

Share Tweet

profootballtalk.com nola.com ESPN.com

Mar 4, 2013

The Saints didn't use the franchise tag on Monday, but they did make a move to clear themselves room under the salary cap. Pat Yasinskas of ESPN.com reports that the team has restructured the contract of defensive tackle Brodrick Bunkley. Bunkley had be

Share Tweet

He will receive $29 million signing bonus, $52 million in guaranteed money

Share Tweet

New Orleans Saints 2013 Free Agency Tracker

Keep track of who's in and who's out on the Saints roster in 2013

Share Tweet

nola.com ESPN.com profootballtalk.com

Mar 4, 2013

ESPN writes about how Remi Ayodele blasts Anthony HargroveJoe Flacco's $120.6 million contract includes $52 million in guarantees, which is less than Drew Brees' $60 million guarantee, according to NFL.comNFL.com ranks the free agent quarterbacks. Saint…

Share Tweet

The Saints will likely tender Chris Ivory with a second-round tender or no compensation

Share Tweet

Saints need a pass-rusher

ESPN.com

Mar 4, 2013

In this Insider post, Gary Horton and Field Yates take a look at the biggest needs for the New Orleans Saints. Not surprisingly, almost all the needs are on the defensive side of the ball and nowhere are they bigger than at outside linebacker. That's wh

Share Tweet

Magic Erase 17-Point Deficit To Top Hornets

Mar 4

Aaron Afflalo scores 26 points to lead Magic to 105-102 win over Hornets.