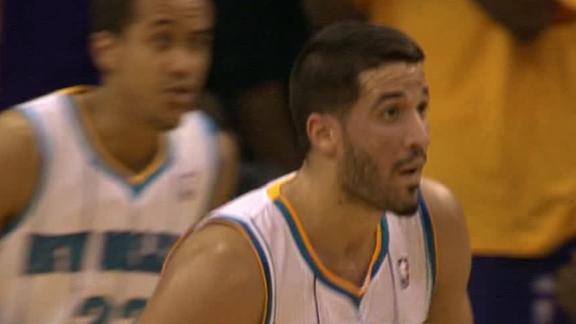 Cleveland Cavaliers star Kyrie Irving is set to return to the lineup Sunday night against New Orleans after missing eight games with a strained left shoulder.

Share Tweet
Hornets Top Irving, Cavaliers

Mar 31

Kyrie Irving scored 31 points in his return from a shoulder injury, but the Hornets pulled away for a 112-92 win.
Sports Columnists
Peter King: Palmer, Flynn moves make sense, but they're not guaranteed fix…

Mar 31

Two deals felt inevitable this morning: Carson Palmer to Arizona, Matt Flynn to Oakland. With the Flynn deal going down Monday morning, Palmer to the Cardinals should be next. The moves made too much sense not to happen. Sense, yes. Whether they'll solv…

NFL mailbag - Franchise tag shifts risk to players

Mar 31

The franchise shifts risks from teams to players, who could see their long-term value drop. Plus, reader questions.