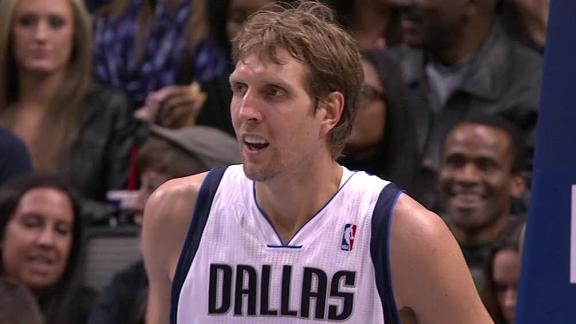 Updated Jan 16

Share Tweet

Iman Shumpert is expected to make his season debut against the Pistons on Thursday after being sidelined since last May following major knee surgery.

Source:

nydailynews.com

Updated Jan 16

Share Tweet

As the uncertainty surrounding Rasheed Wallace's left foot injury lingers, members of the New York Knicks organization fear Wallace will be out for an extended period of time, possibly for the entire season, two league sources told ESPNNewYork.com.

Source:

ESPN.com

Updated Jan 16

Share Tweet

Melo grateful for Knicks owner eavesdropping on him

Sources:

CNNSI.com dimemag.com nba.com nydailynews.com ESPN.com

Updated Jan 16

Share Tweet

The Carmelo Anthony Transformation Tour began here of all places, just a few days after he was vilified for ushering Jeremy Lin out of New York and just before the world's greatest sixth man would help the United States win Olympic gold.

Source:

nydailynews.com

Section 15: Friends With No Rooting Interest

Updated Jan 16

Share Tweet

A couple of cross-country friends headed to Section 15.

Source:

nytimes.com

Ty Lawson Beats The Rookie Of The Year Front-Runner; Hoosiers Lose

Updated Jan 16

Share Tweet

Even after Chris Paul's right kneecap conspired to scratch Tuesday's most intriguing point-guard matchup from the schedule - CP3 and the Clippers facing Jeremy Lin and the Rockets - the NBA still delivered a gem by giving us Ty Lawson versus Damia

Source:

dimemag.com

The Hobbling Knicks

Jan 16

Ian Begley and Jared Zwerling on Iman Shumpert's return, Rasheed Wallace's foot injury, and the latest on Raymond Felton.

Sports Columnists

Daily Dime: Heat rule when interested

Jan 16

LeBron James' milestone night showed a team engaged and at its best, Brian Windhorst writes.

Dwayne Wade says he has no ill feelings toward coach Erik Spoelstra

Jan 16

Miami Heat star Dwyane Wade said Wednesday he has no ill will toward coach Erik Spoelstra over his benching in the fourth quarter of Monday's loss to the Utah Jazz.