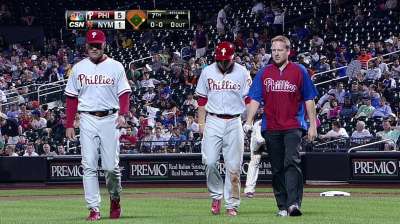 ESPN.com

Aug 29, 2013

David Wright has resolved to return to the New York Mets this season, even though waiting until 2014 to return to major league action might be the safest course.

Share Tweet
Web Gems

Aug 29

Does Anthony Recker's sliding catch in foul ground top Jose Iglesias' barehanded pick and flip to first for the out.

Mets Crush Phillies

Aug 29

Eric Young Jr. had three RBIs in the Mets' 11-3 win over the Phillies.
Sports Columnists
Don Banks: Former players: Devil is in the details with NFL concussion set…

Aug 29

Don't try telling former NFL players union president Kevin Mawae that Thursday's concussion litigation settlement was an even-handed resolution to the most contentious and significant issue facing the sport as the NFL's 2013 regular season looms.