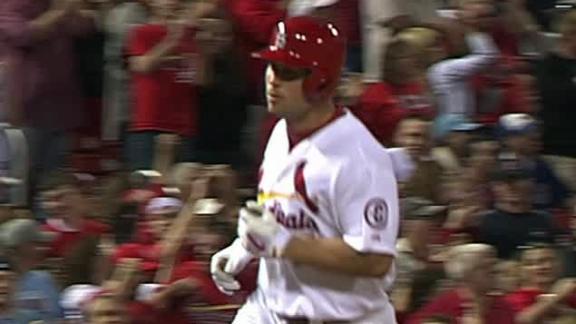 yahoo.com ESPN.com deadspin.com

May 13, 2013

Last week, some scribes were writing Rick Ankiel's baseball obituary. Monday night, he'll be in the starting lineup for the New York Mets. Another reminder that Ankiel is a player with more lives than a lot of people expected. Ankiel was designated for …

Share Tweet

CNNSI.com

May 13, 2013

HOUSTON (AP) -- George Postolos has resigned as president and CEO of the Houston Astros.

Share Tweet

nydailynews.com

May 13, 2013

I am here to report Matt Harvey is human - which made for a doubly aggravating Mother's Day experience for Met fans. For even when Harvey is inhuman, as he was in his previous start when he nearly perfect-gamed the Chicago White Sox Tuesday at Citi Fi

Share Tweet

Mint Condition: No Soup For You

May 13

Emmy-nominated actor Larry Thomas, best-known for portraying the Soup Nazi on "Seinfeld," discusses interacting with fans and the teams that he roots for.

Battle Of The Uniforms: Team Seedings

May 13

Jim Caple and Paul Lukas break down the seedings and discuss their best/worst uniforms in baseball.

Cardinals Double Up Mets

May 13

The Cardinals improved to 9-2 in May with a 6-3 win over the Mets.