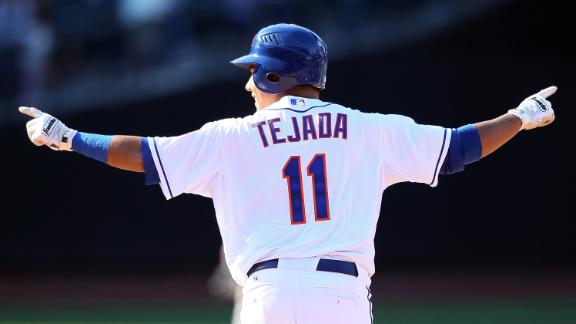 MLB Notebook: Dickey making run at Triple Crown

Updated Sep 23, 2012

Share Tweet

R.A. Dickey, who leads the NL in ERA and strikeouts and is one behind Gio Gonzalez with 19 wins, is looking to become the first Mets pitcher to win the Triple Crown since Dwight Gooden in 1985.

Source:

MLB.com

Concession Speech: 2012 New York Mets

Updated Sep 23, 2012

Share Tweet

As the regular season winds down, many teams are already facing an offseason filled with golf rounds and hot-stove strategy. But we're not going to let them get off that easy. No sir. No way. In an attempt to bring some closure between franchise and fol…

Source:

yahoo.com

Tejada the Hero as Mets Walk Off

Sep 23

Ruben Tejada comes through in the 9th to lift the Mets to a 3-2 walk-off win vs the Marlins.