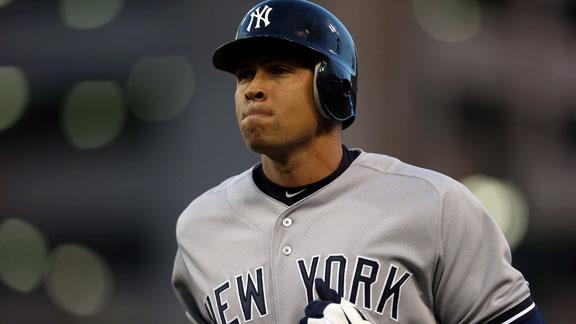 Cashman confirms meeting with Youkilis' agent

Updated Dec 4, 2012

Share Tweet

New York Yankees general manager Brian Cashman struck a very pessimistic tone about replacing Alex Rodriguez after heard the price tags for other third basemen on the open market, including Kevin Youkilis.

Source:

ESPN.com
Joe Girardi On The Yankees' Offseason

Dec 4

Joe Girardi talks about Alex Rodriguez's injury and what is next for the Yankees.

Winter Meetings: Trade Buzz

Dec 4

Buster Olney discusses the trade market surrounding R.A. Dickey and Jason Kubel, and whether Curtis Granderson could be moved to create payroll flexibility.