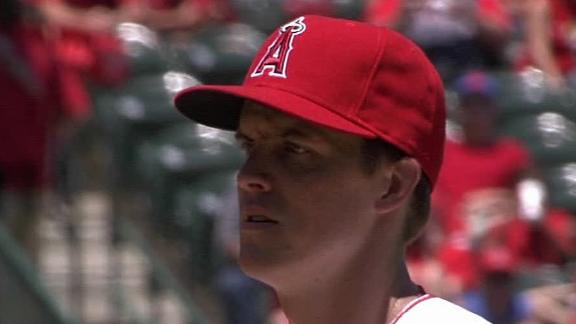 MLB.com

Dec 7, 2012

Remember the name Mark Montgomery. Many have not yet heard of the Yankees' pitching prospect. I believe the 22-year-old right-handed reliever will soon become a household name.

Share Tweet

CNNSI.com

Dec 7, 2012

While there were no blockbuster trades or nine-figure deals handed out at the Winter Meetings in Nashville, there were several clear winners and losers this week, explains Jay Jaffe.

Share Tweet

Yankees 'budgetary constraints' surprise YES Network, as Bob Klapisch says: 'George [Steinbrenner] would have bought his way out

nydailynews.com

Dec 7, 2012

Even on the Yankees Entertainment & Sports Network, they were scratching their heads. The other night on YES' hot stove show, the subject was what politely is called "budgetary constraints."

Share Tweet

Where Will Zack Greinke Go?

Dec 7

Tim Kurkjian discusses the teams interested in Zack Greinke as well as the Yankees' offseason plans.