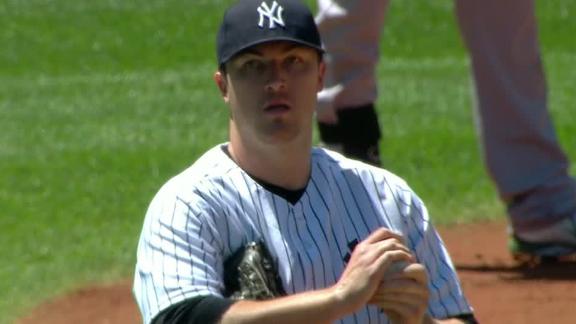 Athletics put OF Young on DL; Taylor replacement

CNNSI.com

May 4, 2013

NEW YORK (AP) The Oakland Athletics have placed Chris Young on the 15-day disabled list with a strained left quadriceps and recalled fellow outfielder Michael Taylor from Triple-A Sacramento.

Share Tweet

nydailynews.com

May 4, 2013

You sure couldn't blame this loss on CC Sabathia. And yet even while surrendering only two runs over six innings to the A's, the big lefthander did give you more reason to wonder if he can continue to live up to his role as the Yankees' ace.

Share Tweet

Phil Hughes Shuts Down Athletics

May 4

Phil Hughes struck out nine batters over eight innings to lead the Yankees past the Athletics 4-2.