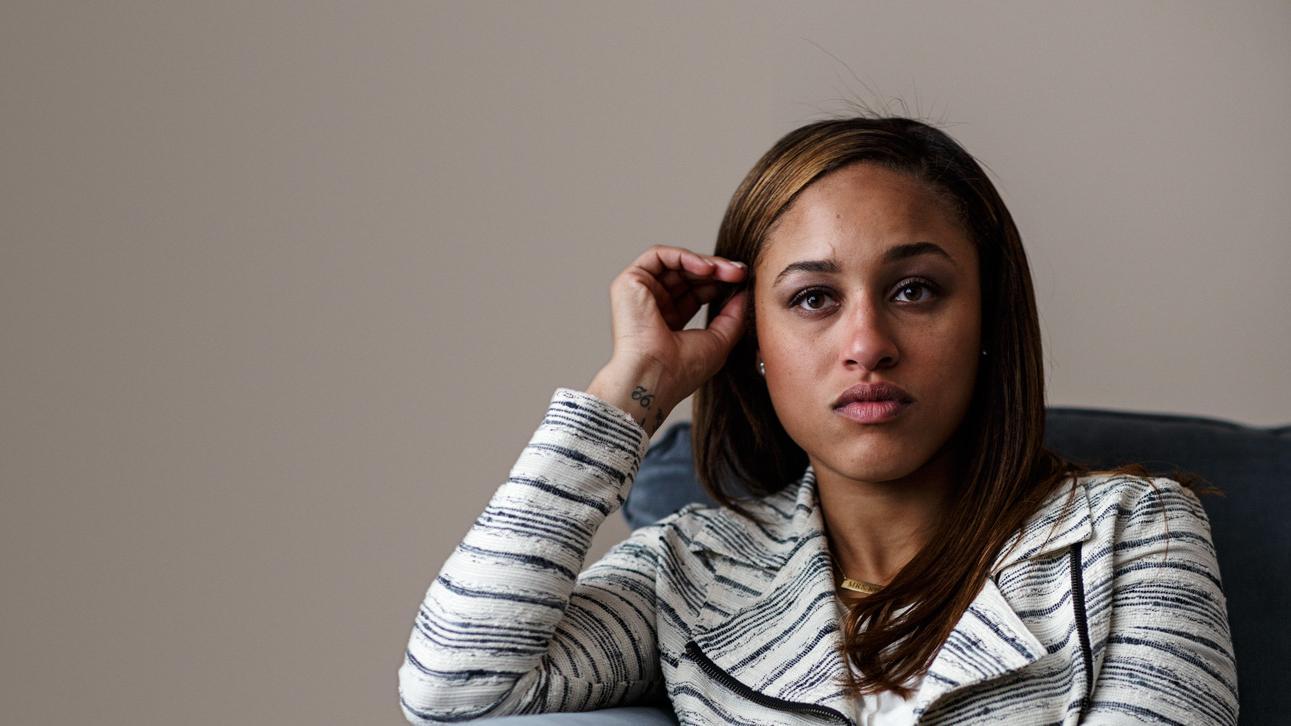 nydailynews.com
profootballtalk.com
ESPN.com
nytimes.com
Updated 4 hours ago
Former federal judge Barbara Jones officially hits the commissioner of the NFL, Roger Goodell, even harder than Ray Rice hit Janay Rice.
Upvote
Share
Tweet
profootballtalk.com

4 hours ago

The Jaguars promoted one receiver and waived another on Friday, signing Tommy Streeter from the practice squad and parting ways with Mike Brown, the club announced. Streeter (6-5, 215) had been on the Jaguars' practice squad since September 29. He spent…

Upvote Share Tweet

Judge Jones rejected NFL's testimony, focused on notes from June meeting

profootballtalk.com

7 hours ago

The failure of the NFL to create a clear record of the things said when a player meets with the Commissioner for review of the player'd case under the personal conduct policy means that, if a dispute arises regarding what was said, the facts must be rec…

Upvote Share Tweet

nytimes.com ESPN.com

7 hours ago

Clowney will miss Houston's game against Tennessee after a setback with his surgically repaired right knee.

Upvote Share Tweet

Union braces for unilateral changes to personal conduct policy

profootballtalk.com

8 hours ago

Friday's ruling in the Ray Rice appeal reveals many things about the NFL. Perhaps most importantly, it shows the value of true independence when assessing the decisions made by the league office. In her 17-page ruling, former U.S. Judge Barbara S. Stone…

Upvote Share Tweet

profootballtalk.com

9 hours ago

A concussion will keep one of the Raiders' promising young offensive players out of the lineup Sunday at St. Louis. The Raiders have officially ruled out second-year tailback Latavius Murray, who did not practice Friday after putting in limited workouts…

Upvote Share Tweet

profootballtalk.com

9 hours ago

The Seahawks have added some secondary and special teams depth. Seattle has been awarded rookie cornerback Loucheiz Purifoy on waivers, the club announced Friday. The Colts had parted ways with the 21-year-old Purifoy on Thursday. A Florida product, Pur…

Upvote Share Tweet

profootballtalk.com

10 hours ago

After the 49ers lost to the Seahawks on Thursday night, the daughter of 49ers General Manager Trent Baalke posted on Twitter with the following statement directed at 49ers offensive coordinator Greg Roman: "The 49ers don't want you no more." Now Baalke …

Upvote Share Tweet

The Dolphins are reuniting with one of their picks in the 2013 NFL Draft. Miami has been awarded safety Don Jones on waivers from New England, the claiming club said Friday. In a corresponding roster move, the Dolphins waived first-year cornerback Lowel…

Upvote Share Tweet

ESPN.com yahoo.com profootballtalk.com

11 hours ago

The Chicago Bears placed linebacker Lance Briggs on the reserve/injured list Friday because of a groin injury.

Upvote Share Tweet

ESPN.com

11 hours ago

Oakland Raiders running back Latavius Murray failed to pass the final test of the NFL-mandated concussion protocol and will not play Sunday against St. Louis.

Upvote Share Tweet

Ginsberg takes aim at Goodell

In recent years, lawyer Peter Ginsberg has become a major agitator as it relates to the NFL's ability to impose discipline against players. From the StarCaps case to the Saints bounty scandal to the Ray Rice case, Ginsberg has become a fairly large thor…

Upvote Share Tweet

yahoo.com

11 hours ago

A very concerning issue for San Francisco 49ers quarterback Colin Kaepernick after 41 starts is his lack of clarity in the pocket. He still struggles to relate route concepts to coverage and quickly isolate where to go with the ball. And there are far t…

Upvote Share Tweet

Week 13 injury report roundup

Over the course of the week, there are a lot of posts about the most prominent injured players but we know that you might not see all of them and that some others may fall through the cracks. As a result, we'll comb through all the injury reports every …

Upvote Share Tweet

ESPN.com

11 hours ago

Cardinals receiver Larry Fitzgerald will be a game-time decision Sunday against the Falcons.

Upvote Share Tweet

What Happened When Janay Rice Met With The NFL In June?

deadspin.com

12 hours ago

The NFL has consistently shown throughout the Ray Rice saga it has no idea how to deal with domestic assault, perhaps not more obviously than when the league interviewed Janay and Ray Rice at the same time during a June 16th hearing. Questioning the vic…

Upvote Share Tweet

profootballtalk.com

12 hours ago

On the second play of Monday night's Ravens win over the Saints, Baltimore cornerback Lardarius Webb saved a touchdown by dragging Saints wide receiver Joe Morgan down on the 2-yard-line with a horse-collar tackle. The play was flagged as a personal fou…

Upvote Share Tweet

Tom Brady is probable for Green Bay, because he always was

profootballtalk.com

13 hours ago

Sometimes it seems like the Patriots only bother monkeying around with the injury report for big games. So naturally, with the Packers this weekend, something has to be wrong with Tom Brady. The venerable quarterback is listed as probable for Sunday's t…

Upvote Share Tweet

ESPN.com

13 hours ago

Johnny Manziel says he and his roommate tried to diffuse tension "at all costs" after a fan approached him aggressively in the lobby of his condo building earlier this week.

Upvote Share Tweet

profootballtalk.com

13 hours ago

The Browns could have tight end Jordan Cameron back in the lineup as they try for their eighth win of the season in Buffalo on Sunday. Cameron practiced for the third straight day on Friday, leading the team to list him as questionable to play in his fi…

Upvote Share Tweet

Bears Place Briggs On IR

Nov 28

ESPN Bears reporter Michael C. Wright discusses the team's decision to place linebacker Lance Briggs on injured reserve due to a groin injury and what it means for Briggs' future in Chicago.

Clowney Out Against Titans

Nov 28

Tania Ganguli discusses Jadeveon Clowney's injury that will keep him out Sunday against the Titans.

Cowboys Need A Bounce-Back

Nov 28

NFL Nation reporter Todd Archer and ESPN columnist Jean-Jacques Taylor look at what the Cowboys need to focus on this week after their loss against the Philadelphia Eagles.

Baltimore Ravens running back Justin Forsett: I'm trying to seize my opportunity

Nov 28

Baltimore Ravens running back Justin Forsett discusses his success this season, his bond with Seattle Seahawks running back Marshawn Lynch and the rise of University of California running backs in the NFL.