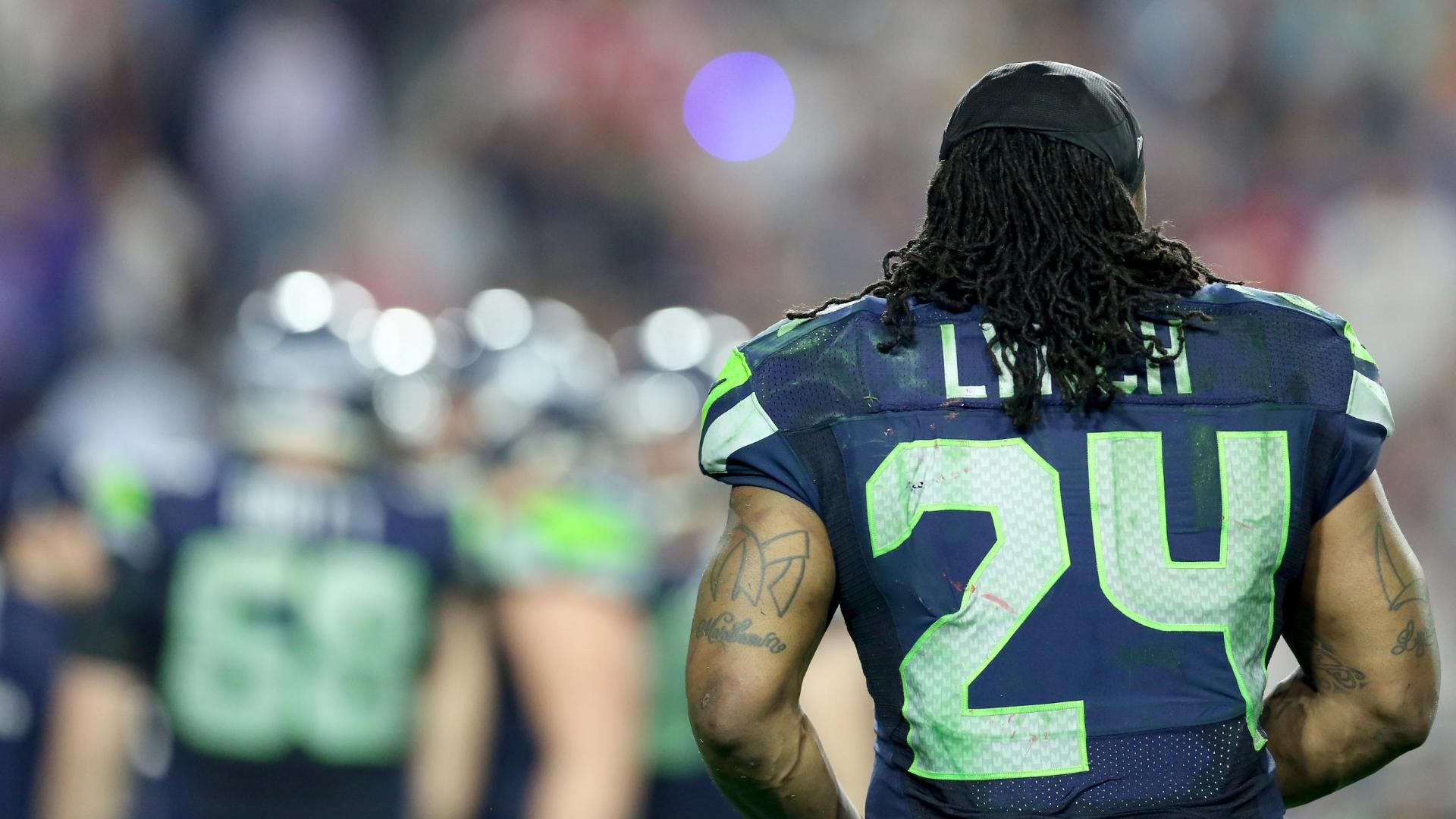 ESPN.com
Updated 16 hours ago
Marshawn Lynch finally opened up about the Seattle Seahawks' final offensive play in the Super Bowl, telling a Turkish sports network that he was expecting to get the ball on the much-debated play that ended up sealing the Patriots' XLIX victory.
Upvote
Share
Tweet
profootballtalk.com

33 minutes ago

Bills DL Corbin Bryant is spending three weeks working for Under Armour this offseason. DT Jared Odrick ran into Dolphins exec Mike Tannenbaum at the airport, which may have given them a chance to talk contract. The time for the Patriots to make a call …

Upvote Share Tweet

Keeping secondary intact would cost the Pats a fortune

profootballtalk.com

19 hours ago

With free agency starting next week, the Patriots are in an interesting position: They can keep the three best players in their secondary but spend a fortune, or they could take the frugal route and risk losing Darrelle Revis, Devin McCourty and Brandon…

Upvote Share Tweet

Rex's Bills need a quarterback, and Sanchez and Vick are available

profootballtalk.com

20 hours ago

When Josh McCown became available as a free agent, the first team to be linked to him was Buffalo, where the Bills are in need of a veteran quarterback. When McCown spurned the Bills and signed with the Browns, that left a hole that the Bills will need …

Upvote Share Tweet

Jonas Gray determined to avoid inactive list in future

profootballtalk.com

22 hours ago

Patriots running back Jonas Gray experienced highs, lows and everything in between during the 2014 season. Gray started the year on the practice squad, but was bumped to the active roster in October and became an overnight sensation by running for 201 y…

Upvote Share Tweet

Patriots' Nick Caserio on analytics and Akeem Ayers

ESPN.com

Feb 28 (yesterday)

New England Patriots vice president of player personnel Nick Caserio took part in a football panel at the 2015 MIT Sloan Sports Analytics Conference on Saturday, and here is one nugget that captures the essence of the discussion: Moderator Robert Mays o…

Upvote Share Tweet

profootballtalk.com ESPN.com yahoo.com

Feb 28 (yesterday)

On Friday, veteran quarterback Josh McCown opted for the Browns over the Bills. On the surface, the move seemed a bit surprising. At a deeper level, it makes more sense. Per a source with knowledge of the situation, the Browns seemed more eager than the…

Upvote Share Tweet

nytimes.com profootballtalk.com ESPN.com

Feb 27 (3 days ago)

The Miami Dolphins released two receivers Friday, and neither was Mike Wallace.

Upvote Share Tweet

Several Hernandez texts are missing from phone

ESPN.com

Feb 27 (3 days ago)

Texts and phone records shown to jurors in the Aaron Hernandez trial showed that several messages he exchanged with a co-defendant before the killing were deleted from his phone.

Upvote Share Tweet

The Dolphins have paid receiver Mike Wallace $27 million since signing him nearly two years ago. Due to make $9.85 million in 2015, Wallace reportedly isn't willing to take a penny less. Via Omar Kelly of the South Florida Sun Sentinel, Wallace won't re…

Upvote Share Tweet

Kiko Alonso: I'll be full go for camp and expect to win a lot of games in 2015

The Bills Defense turned in a strong performance during the 2014 season, leaving one to wonder how good the unit might have been had linebacker Kiko Alonso been in the lineup. Alonso missed the entire season after tearing his ACL last summer, which cost…

Upvote Share Tweet

Bills RB Fred Jackson said he spoke to impending free agent C.J. Spiller about remaining with the team. Defensive tackle will be a spot to watch in free agency for the Dolphins. WR Aaron Dobson is working to put himself in better position to help the Pa…

Upvote Share Tweet

I'm not sure if you all are aware of this, but Bills coach Rex Ryan isn't averse to attention. And he's going to get plenty of it, driving the streets of Buffalo. Ryan will be rolling in a customized pickup truck bearing the Bills' logo and colors, a sp…

Upvote Share Tweet

ESPN.com

Feb 27 (3 days ago)

These days in Buffalo, nothing comes as much of a surprise. From Doug Marrone opting out to the arrival of Rex Ryan and Richie Incognito, Buffalo Bills fans have learned to expect the unexpected in 2015. Would a trade for Adrian Peterson come as a shock…

Upvote Share Tweet

Kyle Wilson has largely been a disappointment for the New York Jets since being selected in the first round out of Boise State in the 2010 NFL Draft. The Jets seem to be ready to move on from Wilson this offseason. According to Kimberley A. Martin of Ne…

Upvote Share Tweet

Dolphins Release A Pair Of Veteran Receivers

Feb 27

Mark Schlereth discusses why the Dolphins decided to part ways with receivers Brian Hartline and Brandon Gibson.

Jets Hoping Geno Smith Can Be A Success

Feb 25

ESPN Jets reporter Rich Cimini says the team isn't absolutely committed to picking a quarterback with the No. 6 overall selection.

Second-Year Players Crucial For Dolphins

Feb 25

ESPN Dolphins reporter James Walker says tackle Ja'Wuan James and receiver Jarvis Landry, who were impact players as rookies, will need to get even better in 2015.

'3 Amigos' Belichick And The Ryans Arrive

Feb 20

Bill Belichick, Rex Ryan and Rob Ryan arrived at the NFL combine Friday.