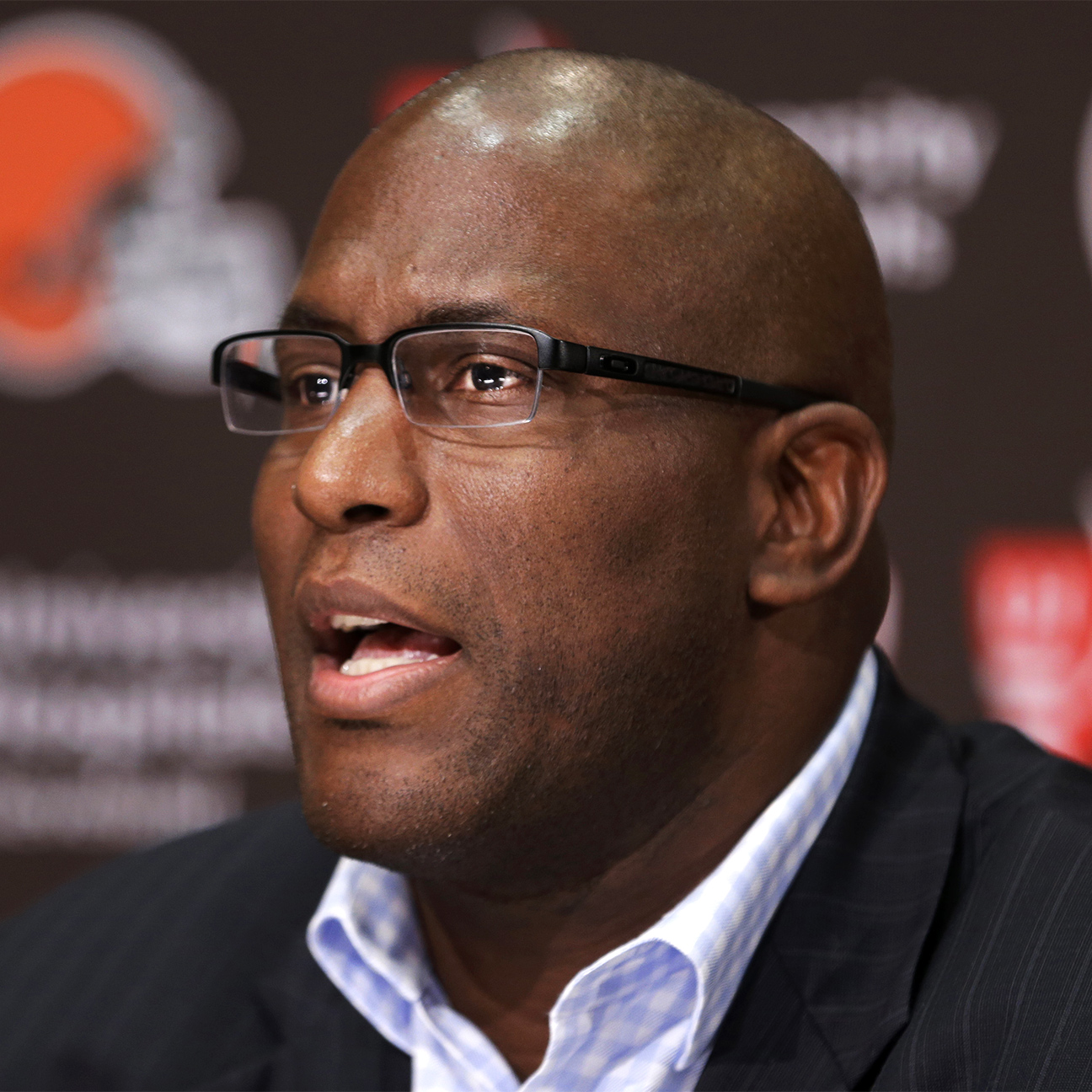 Ray Rice tells Rutgers football players to "not make the mistakes that I made"

profootballtalk.com

13 hours ago

Before Rutgers held its spring football game Friday night, a prominent former Scarlet Knights star addressed the team: Ray Rice. Rice, the former Ravens running back who has been out of the NFL since being released by the Ravens in September, told Steve…

Share Tweet

Friday is the deadline for restricted free agents to solicit offer sheets from new teams, which probably leaves most players with a pretty good idea at this point about whether they're going to receive one. We're not sure what safety Will Hill might hav…

Share Tweet

Bengals are getting targets healthier, with Marvin Jones back

The Bengals struggled with injuries throughout their receiving corps last year, but at the moment, things are looking good. Via FOX 19 in Cincinnati, wideout Marvin Jones said he had "no limitations" when the team began voluntary workouts this week. "It…

Share Tweet

ESPN.com

Apr 23 (yesterday)

As moment of truth approaches, Browns GM Farmer mixes messages on Mariota

Share Tweet

A day after Browns coach Mike Pettine didn't shoot down the talk of trading up in the draft for Marcus Mariota, G.M. Ray Farmer acknowledged that his team is open to the possibility. Asked if he would seriously consider trading the Browns' two first-rou…

Share Tweet

Ravens continue to lead NFL in Monday night road games

ESPN.com

Apr 23 (yesterday)

Ravens continue to lead NFL in Monday night road games

Share Tweet

Bernard Pierce's career got off to a good start during in 2012 as he ran for nearly five yards a carry on the way to a Ravens Super Bowl title, but things have rarely reached a high point since then. Pierce struggled on the field for the next two season…

Share Tweet

The Ravens saw their leading deep threat leave as a free agent this offseason when Torrey Smith signed with the 49ers. Throwing the ball deep has been a staple of the team's offense with Joe Flacco at quarterback and Smith played a leading role by both …

Share Tweet

Justin Forsett unfazed about possibility of Ravens drafting a RB

ESPN.com

Apr 23 (2 days ago)

Justin Forsett unfazed about possibility of Ravens drafting a RB

Share Tweet

The Steelers will start a season without safety Troy Polamalu on the roster for the first time since 2002, which will likely have them in the market for help at the position when the draft kicks off next week. Their search for that help had Alabama's La…

Share Tweet

Report: Bengals want to extend Kevin Zeitler, Dre Kirkpatrick

profootballtalk.com

Apr 22 (2 days ago)

Three years ago, the Bengals took cornerback Dre Kirkpatrick and right guard Kevin Zeitler in Round One. And Cincinnati would reportedly like to keep both players around for the longer term. The Bengals have designs on trying to sign both Zeitler and Ki…

Share Tweet

Ravens re-sign defensive lineman Casey Walker

Exclusive rights free agent defensive tackle Casey Walker signed his one-year contract offer from Baltimore on Wednesday, according to the NFL's transactions. Walker received a $510,000 deal, Aaron Wilson of the Baltimore Sun reports. Walker (6-1, 335) …

Share Tweet

The Broncos begin the 2015 regular season at home against Baltimore, and they have opened as point spread favorites, just as they have been in 27-of-28 games in Denver since Peyton Manning arrived three years ago. However, the Broncos aren't huge favori…

Share Tweet

profootballtalk.com ESPN.com

Apr 22 (3 days ago)

Ravens linebacker C.J. Mosley should be fine by training camp, but the recovery from his offseason wrist surgery could cost him a chunk of the offseason workouts and OTAs. Via Aaron Wilson of the Baltimore Sun, Mosley is still in a cast after having his…

Share Tweet

Steelers wide receiver Antonio Brown isn't working out with his teammates at the team's offseason program and reports on Monday indicated that he was looking for a new deal from the team. That may be the case, but it also may not be the only reason why …

Share Tweet

Intriguing Hobart OL Ali Marpet visiting Browns Wednesday

ESPN.com

Apr 22 (3 days ago)

Intriguing Hobart OL Ali Marpet visiting Browns Wednesday

Share Tweet

Marvin Lewis won't be a lame duck this season. The Bengals extended their head coach's contract through the 2015 season last year and they've elected to take the same approach with Lewis's contract heading this year as well. The team announced on Wednes…

Share Tweet

While some Browns teammates admitted they lost faith in Johnny Manziel last year, cornerback Joe Haden says he never did. And he said after spending time with Manziel after his ten-week stint in rehab, he can see the change in him, after the quarterback…

Share Tweet

Sports Briefing | Football: Patriots-Steelers to Open N.F.L. Season

nytimes.com

Apr 22 (3 days ago)

New England will host Pittsburgh in a game featuring two quarterbacks with a combined six Super Bowl rings and nine Super Bowl appearances: Tom Brady and Ben Roethlisberger.

Share Tweet

Why Bengals-Raiders is one of Week One's most intriguing matchups

In an ever-changing NFL, the Bengals and Raiders have been all-too consistent for their own good. The Raiders haven't made the playoffs since 2002, haven't had a winning record in those 13 tough seasons, took until November last year to win their first …

Share Tweet

Why the Browns drafted Manziel over Bridgewater

Apr 23

Phil Savage discusses the factors that impacted the Browns' selection of quarterback Johnny Manziel over Teddy Bridgewater in the 2014 NFL draft.

Dwayne Bowe comes back to Kansas City to honor fan

Apr 23

ESPN Chiefs reporter Adam Teicher discusses Dwayne Bowe's return to Kansas City for the funeral of Betty Johnson.

Marvin Lewis extended through '16

Apr 22

Louis Riddick discusses the qualities that have made Bengals coach Marvin Lewis successful in the NFL.

Pats to host Steelers in Thursday night opener

Apr 21

ESPN NFL Insider Adam Schefter discusses the NFL season opener, which will see the Patriots hosting the Steelers.