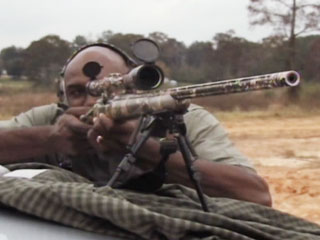 ESPN.com
profootballtalk.com
deadspin.com
Updated Dec 9, 2012
At least seven NFL players have turned their guns into their respective team's security following the murder-suicide involving Kansas City Chiefs linebacker Jovan Belcher earlier this month, according to a report.
Share
Tweet
Side judge not looking when a Brady Quinn pass drills him in the head (VIDEO)

yahoo.com

Dec 9, 2012

Side judge Jeff Lamberth seemed a bit preoccupied while doing his job on Sunday. Maybe he still has a lot of Christmas shopping to do. It's understandable. The holidays are coming up fast. Either way, he seemed lost in his own little world when Chiefs q…

Share Tweet

The Kick Is Up, And It's Good!: Your Sunday NFL GIF Roundup

deadspin.com

Dec 9, 2012

We'll be putting all our GIFs for the day here, from the double-bird field goal salute, Rex Ryan digesting a delicious meal and Lee Smith being eaten by Bills fans. We'll update the post as the later games conclude, so stay tuned. More »

Share Tweet

ESPN.com profootballtalk.com

Dec 9, 2012

A look at another Kansas City Chiefs loss: What it means: The Chiefs couldn't find a way to win their second straight game after a horrific tragedy that has affected the team. The Chiefs beat Carolina last week a day after starting linebacker Jovan Belc

Share Tweet

yahoo.com

Dec 9, 2012

For the second consecutive week, an NFL team has had to play a game on the day after a tragedy. For the second consecutive week, that team has found a way to win. Last week, the Kansas City Chiefs defeated the Carolina Panthers 27-21 on the day after in…

Share Tweet

ESPN.com profootballtalk.com

Dec 9, 2012

Philip Rivers threw three touchdown passes, two to Danario Alexander, and the San Diego Chargers beat the Pittsburgh Steelers 34-24 on Sunday.

Share Tweet

ESPN.com

Dec 9, 2012

Rookie Travis Benjamin's electrifying 93-yard punt return touchdown gave Cleveland momentum and the Browns won their third straight game, 30-7 over the emotionally drained Kansas City Chiefs on Sunday.

Share Tweet

CNNSI.com

Dec 9, 2012

IRVING, Texas (AP) -- Dallas Cowboys defensive lineman Josh Brent was due to appear at a court hearing in Irving on Sunday morning, a day after he was charged with intoxication manslaughter in connection with an accident that killed teammate Jerry Brown…

Share Tweet

profootballtalk.com

Dec 9, 2012

The Chargers are up 3-0 after a quarter in Pittsburgh, a quarter which featured not quite 100 yards of combined offense by teams with plenty of issues. The Chargers deactivated three starting offensive linemen, and against the league's top defense, it s

Share Tweet

profootballtalk.com ESPN.com

Dec 9, 2012

The Chiefs couldn't have gotten off to a better start in Cleveland: After a touchback on the opening kickoff, Kansas City running back Jamaal Charles took a handoff on the game's first play from scrimmage and raced 80 yards for a touchdown. Charles wa

Share Tweet

Inside the Numbers: Week 14

denverbroncos.com

Dec 9, 2012

1.000 The Broncos are 6-0 on the road against the AFC West over the past two years. 4 Kicker Matt Prater converted all four of his field goal attempts against the Raiders to tie a career high. Thursday marked the fifth game in which Prater has converted…

Share Tweet

profootballtalk.com

Dec 9, 2012

In his first stint as a head coach, things didn't go very well for Josh McDaniels.  Hired by the Broncos in 2009, he was fired during the 2010 season. At first, things were looking good for McDaniels, leading the team to a 6-0 start that included a fis

Share Tweet

Sunday Blitz: Chargers-Steelers Recap

Dec 9

Prim Siripipat and Cris Carter break down the Chargers' 34-24 win over the Steelers.

Sunday Blitz: Chiefs-Browns Recap

Dec 9

Prim Siripipat and Cris Carter break down the Browns' 30-7 win over the Chiefs

Chargers Spoil Roethlisberger's Return

Dec 9

Ben Roethlisberger threw for three touchdowns, but it was not enough, as the Chargers snapped a four-game losing streak by defeating the Steelers 34-24.

Chargers postgame press conference

Dec 9

Chargers react following game with Steelers

Sports Columnists

Don Banks: Falcons, Bears on downward spirals as postseason nears; more Sn…

Dec 9

LANDOVER, Md. -- Musings, observations and the occasional insight from a less-than-artistic Week 14 in the NFL.

Don Banks: Even with RGIII injury, 'Skins' special season stays on playoff…

Dec 9

LANDOVER, Md. -- The Washington Redskins became relevant again that moment in early March when they swung the blockbuster trade for the St. Louis Rams' No. 2 draft pick, making the Heisman-winning Robert Griffin III a dream come true in burgundy.