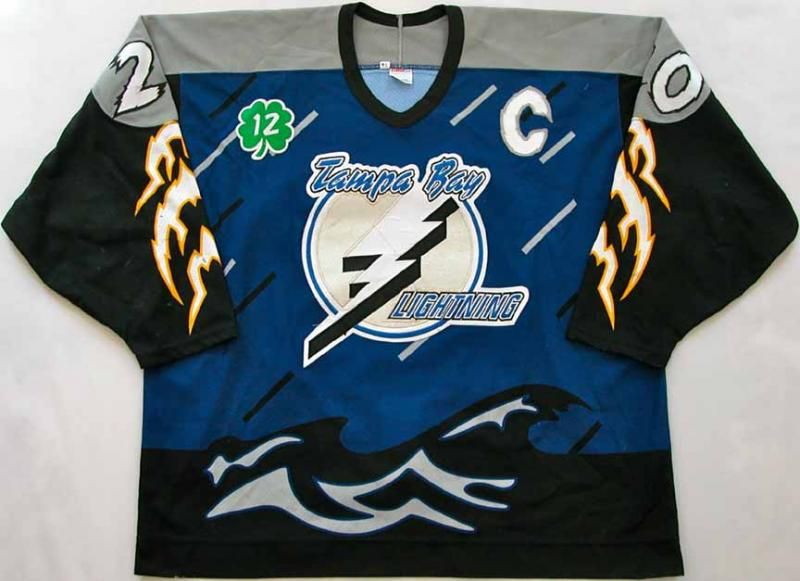 yahoo.com
Updated 6 hours ago
(Ed. Note: There's entirely too much sunshine in the summer. So your friends at Puck Daddy are offering a month of thrown shade and perpetual gloom. Behold, our Summer of Disappointment series, in which we ask fans of all 30 teams to recall the biggest …
Upvote
Share
Tweet
yahoo.com

7 hours ago

There's going to be a junior hockey team playing at First Niagara Center on Oct. 22. And while this might seem like a reasonable commentary on the state of the Buffalo Sabres, we're actually talking about the Niagara IceDogs vs. the Connor McDavids, er,…

Upvote Share Tweet

The goaltender known as "Jiggy" is stepping away from the net.

Upvote Share Tweet

yahoo.com

8 hours ago

Look, at this point, we're used to being let down when NHL teams reveal new jerseys. From the influx of black to weird piping, our favorite hockey teams really know how to disappoint us. (Same goes for whenever Nike gets involved with international jers…

Upvote Share Tweet

ESPN.com

8 hours ago

Tim Leiweke, the CEO of Maple Leaf Sports & Entertainment, will step down next year.

Upvote Share Tweet

yahoo.com

11 hours ago

Linda Cohn has worked at ESPN since 1992, a.k.a. when they covered the NHL. Before that, she attended SUNY-Oswego and played goalie, following a high-school career that saw her play for the boys' team. In March, she had plans to strap on the pads again …

Upvote Share Tweet

yahoo.com

12 hours ago

The Ice Bucket Challenge has been one of the most inspiring stories of the summer, despite what its detractors might protest. It's raised millions for ALS research, brought a disparate collection of individuals together and, let's face it, given a chanc…

Upvote Share Tweet

yahoo.com

13 hours ago

College hockey is seemingly always at war with major juniors, and it's not exactly a fair fight. When it comes to choosing a development path, which prospects hope will bring them toward the NHL, teenaged players in North America largely have two option…

Upvote Share Tweet

yahoo.com

14 hours ago

Teemu Selanne's playing career may continue next season with Jokerit, the Finnish team which gave him his start. But whether he plays or retires, Teemu's status as a hockey icon in his homeland means the endorsements will keep pouring in ... like milk i…

Upvote Share Tweet

Ice Bucket Challenge To The Extreme

Aug 12

NHL player Paul Bissonnette withstood gallons of glacier water for his Ice Bucket Challenge.

Sharks-Kings Playing Outdoor Game

Aug 6

Katie Strang reacts to the announcement that the Sharks and Kings will play an outdoor game in the 49ers' new stadium.

Report: Bid For Bills Tops A Billion

Jul 30

ESPN Bills reporter Mike Rodak discusses the report that Terry Pegula's bid for the team was over $1 billion.

The Franchise Player Debate

Jul 30

Cary Chow and Craig Custance go over the biggest surprises, omissions and the toughest decisions of the NHL franchise player list.