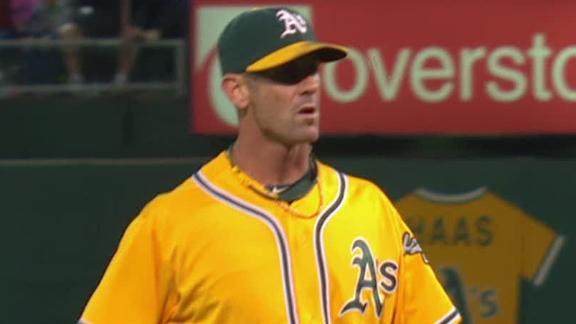 ESPN.com
Updated Feb 15, 2013
Oakland Athletics closer Grant Balfour had right knee surgery Thursday and is expected to miss four to six weeks.
Share
Tweet
BBTN Special: Athletics Camp

Feb 15

Karl Ravech, Tim Kurkjian and Curt Schilling report from Athletics spring training.

Oakland's Young Staff Gaining Experience

Feb 15

Tommy Milone talks about how much experience Oakland's young staff gained down the stretch last season, and he looks forward to this season.

Plenty Of Options For Melvin

Feb 15

Oakland manager Bob Melvin talks about his young pitching staff, different lineup options, Grant Balfour's surgery, and the return of Brett Anderson. Melvin also handicaps the AL West.