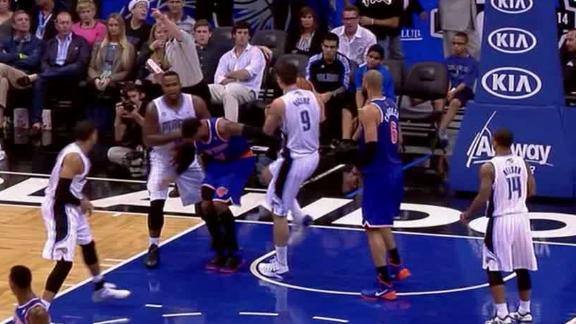 dimemag.com

Dec 24, 2013

The NBA's BIG Jersey campaign on Christmas Day has inspired a lot of mockery among fans who find the sleeves ugly. The new sleeved jerseys have also raised the ire of LeBron James immersed among his fickle shooters in Miami. So while many fans and playe…

Upvote Share Tweet

Oklahoma City Thunder: Kevin Durant enjoyed some crunch time from the sideline

newsok.com

Dec 24, 2013

Berry Tramel[img]2302094[/img] Last Saturday night in San Antonio, Scotty Brooks had Kevin Durant start the fourth quarter.Read more on NewsOK.com

Upvote Share Tweet

NBA Secret Santa

Dec 24

Just like your office Christmas party, but with NBA players and your favorite ESPN.com personalities.