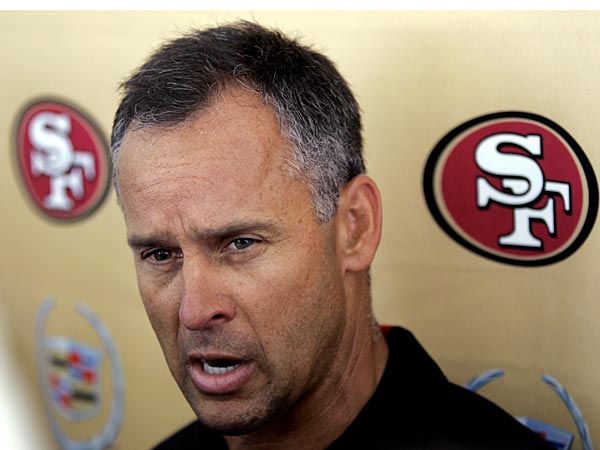 eaglesgab.com
profootballtalk.com
philly.com
Updated Jan 2, 2013
The Eagles team brass headed to Atlanta on Wednesday to start the first round of interviews for the team's head coaching vacancy. Team chairman Jeffrey Lurie, president Don Smolenski and general manager Howie Roseman boarded a flight around 2:45 p.m. an
Share
Tweet
eaglesgab.com philly.com profootballtalk.com

Jan 2, 2013

Oregon football coach Chip Kelly is a wanted man, and if he wants it, he will be on a NFL sideline somewhere in 2013. Reports state that Kelly will have sit down interviews with Cleveland Browns, Philadelphia Eagles and Buffalo Bills about their open he…

Share Tweet

Paolantonio "flabbergasted" by Arizona's interest in Reid

profootballtalk.com

Jan 2, 2013

Whether it's on Wednesday or Thursday, the Cardinals will interview former Eagles coach Andy Reid. And the possibility of the Cardinals hiring Reid isn't sitting well with ESPN's Sal Paolantonio, a veteran reporter who has covered the Eagles for a l

Share Tweet

The Eagles have signed defensive end Everette Brown to a two-year future contract. Brown took to his Instagram to announce the deal to fans.

Share Tweet

yahoo.com

Jan 2, 2013

Here's a Wednesday afternoon roundup of rumors and interviews for the seven head coaching vacancies in the NFL. Arizona Cardinals: The Cardinals have been closely linked to former Philadelphia Eagles head coach Andy Reid, whose pitch includes a vow to &…

Share Tweet

Let's Revisit The Dumb Stuff Rick Reilly Wrote About David Akers Last Year

deadspin.com

Jan 2, 2013

In December 2011, Rick Reilly wrote one of his trademark telethon-monologue columns about then-37-year-old kicker David Akers, who'd overcome all manner of personal hardship to kick a bunch of field goals for the 49ers. It was basically a nice story, bu…

Share Tweet

profootballtalk.com

Jan 2, 2013

Even though they routed the Eagles 42-7 last Sunday, the Giants didn't make the playoffs. Safety Stevie Brown got a small consolation prize on Wednesday when he was named the NFC defensive player of the week for Week 17. Brown had six tackles and an int

Share Tweet

Since the end of the NFL season, seven head coaches have been fired - five of them along with their team's general manager. That means there plenty of openings for potential candidates, including former Eagles coach Andy Reid.

Share Tweet

ESPN.com philly.com

Jan 2, 2013

Before arriving in Arizona on Wednesday night for his interview with the Cardinals, former Eagles coach Andy Reid first will interview on Wednesday in Philadelphia with Kansas City Chiefs officials, according to league sources.

Share Tweet

One of the first questions Oregon coach Chip Kelly - perhaps the front-runner to take over as coach of the Eagles - was asked after arriving in Arizona for the Fiesta Bowl was about the possibility of coaching in the NFL.

Share Tweet

Eagles coaching candidates

CANDIDATES Here is a look at the announced candidates for the Eagles' head-coaching job: * MIKE NOLAN Current job: First season as Falcons defensive coordinator

Share Tweet

THE NEW COACH will be a huge piece of the puzzle, obviously, but one thing that emerged with crystal clarity from the Eagles' news conference and variously hallway confabs that followed is that when it comes to building the roster, Howie Roseman will be…

Share Tweet

No surefire way to pick the next Eagles coach

OK, QUICK: Who replaced Vince Lombardi when he left the Packers? Chuck Noll when he retired from the Steelers?

Share Tweet

Three reasons Foles is favorite to be Eagles' starter quarterback in 2013

NICK FOLES has three fairly significant things going in his favor as far as his chances of being the Eagles' starting quarterback in 2013.

Share Tweet

The Eagles will interview Broncos offensive coordinator Mike McCoy for their head coaching vacancy this weekend, according to a CBSsports.com report.

Share Tweet

Is Andy Reid Overrated Or Underrated?

Jan 2

Skip Bayless and Stephen A. Smith discuss Andy Reid's legacy as head coach in Philadelphia.