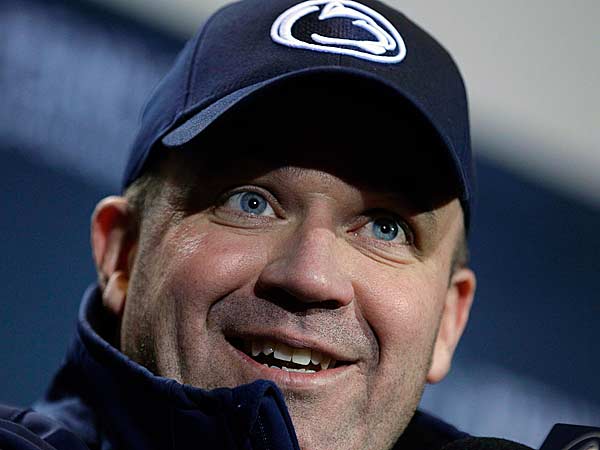 philly.com
profootballtalk.com
Updated Jan 3, 2013
It was a brief flirtation, but Bill O'Brien has told Penn State that he is staying after he interviewed with the Eagles and Browns, a source close to the situation said tonight.
Share
Tweet
CNNSI.com philly.com ESPN.com profootballtalk.com

Jan 3, 2013

KANSAS CITY, Mo. (AP) -- Andy Reid and the Kansas City Chiefs should be quite familiar by now.

Share Tweet

PHILADELPHIA (AP) -- The Philadelphia Eagles will interview Broncos offensive coordinator Mike McCoy on Sunday in Denver.

Share Tweet

On Thursday, as part of Mike Missanelli's Football Roundtable on 97.5 The Fanatic, former Eagles linebacker Jeremiah Trotter called out ex-coach Andy Reid over his in-game coaching abilities, saying that he was often out-coached in big games.

Share Tweet

profootballtalk.com yahoo.com philly.com

Jan 3, 2013

It's high drama, even for the drama-rich NFL.  A pair of boyhood friends who had worked together for a generation are now working separately, and working against each other in pursuit of the same coach. Eagles owner Jeffrey Lurie and his former top lie

Share Tweet

Eagles should use their clout to find a coach

AS EACH DAY passes, a new name will be added to the list. And while that might give us a ton of things to write and talk about, I'm not sure how productive it will be in moving the Eagles toward a replacement for Andy Reid.

Share Tweet

EVEN WITH their attention focused on finding Andy Reid's successor, the Eagles made two personnel moves on Wednesday, signing defensive end Everette Brown and bringing back cornerback Trevard Lindley.

Share Tweet

ATLANTA FALCONS defensive coordinator Mike Nolan holds a dubious distinction in pro football annals. Only nine head coaches in the history of the sport, with a minimum of 50 games at the helm, have a worse winning percentage than the one Nolan (18-37, .…

Share Tweet

Mike McCoy To Interview With Three Teams

Jan 3

Broncos' offensive coordinator Mike McCoy is scheduled to interview with Bills, Cardinals and Eagles for head coaching positions.

Mint Condition: Keeping Up With The Golics

Jan 3

Mike Golic joins Michele Steele to discuss memorabilia he'll be looking out for from the BCS National Championship Game and his own experiences in the sports memorabilia world.