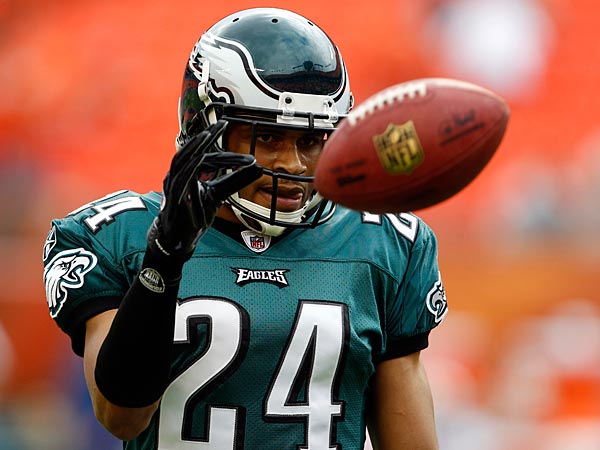 philly.com
ESPN.com
yahoo.com
profootballtalk.com
Updated Mar 12, 2013
The Eagles today celebrated the commencement of free agency by excising their biggest free agent disappointment in recent memory. They cut Nnamdi Asomugha.
Share
Tweet
ESPN.com yahoo.com profootballtalk.com

Mar 12, 2013

The four defensive players whose signings the Philadelphia Eagles announced Tuesday night are not the big names of which Eagles fans may have been dreaming. But the Eagles need bodies on defense, and they sure did get them. They announced a two-year dea…

Share Tweet

philly.com profootballtalk.com

Mar 12, 2013

On the first day of free agency, the Eagles announced the signing of five players: cornerback Bradley Fletcher, tight end James Casey, safety Patrick Chung, linebacker Jason Phillips and defensive tackle Isaac Sopoaga.

Share Tweet

The Eagles might not catch the Dolphins today in terms of dollars spent, but they are signing in bulk. The team announced the signing of former Patriots safety Patrick Chung, reuniting him with his college coach from Oregon, new Eagles boss Chip Kelly. …

Share Tweet

ESPN.com profootballtalk.com philly.com

Mar 12, 2013

The Philadelphia Eagles made their first 2013 free-agent signing official Tuesday night, announcing that they have agreed to terms on a three-year deal with tight end James Casey. The Eagles announcement specifically identified Casey as a tight end, and…

Share Tweet

The Colts, Titans, Eagles and Saints have all shown an interest in 49ers defensive tackle Ricky Jean-Francois, NFL Network's Ian Rapoport said Tuesday. Jean-Francois, who ranks No. 83 in PFT's Free Agent Hot 100, plans to visit clubs in his decision-

Share Tweet

yahoo.com philly.com

Mar 12, 2013

Some have forgiven Philadelphia Eagles quarterback Michael Vick for his involvement in a dogfighting ring from 2002 through 2007. Others have clearly not. The former Atlanta Falcons star served almost two years in prison for the subsequent charges, and …

Share Tweet

Breakfast links: Happy New Year

ESPN.com

Mar 12, 2013

Yes, the start of the new NFL league year and the free-agent signing period is at 4 p.m. ET today. The moment for which many of you have been waiting. Now, I don't think it's going to be an especially exciting free-agent signing period in our division, …

Share Tweet

When free agency begins Tuesday afternoon the Philadelphia Eagles appear to be strongly in the market to address the safety position. The Eagles seem set to go after two of the top safeties that will be on the market. In addition to having interest in S…

Share Tweet

Eagles Release Nnamdi Asomugha

Mar 12

Bill Polian and Tim Hasselbeck discuss the Eagles' release of Nnamdi Asomugha.

Report: Vick Cancels Book Tour

Mar 12

Stephen A. Smith and Skip Bayless discuss the report that Michael Vick's book tour has been halted due to threats of violence against him.