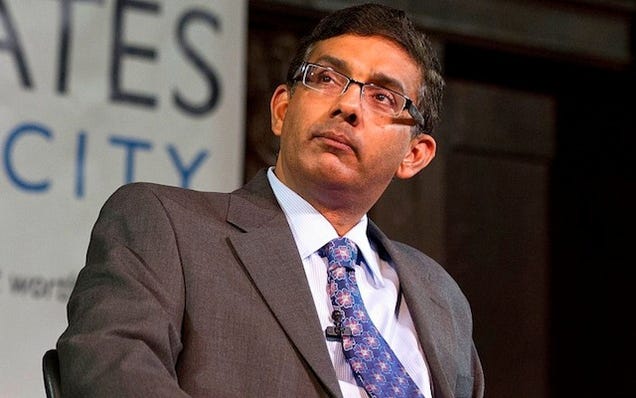 deadspin.com
Updated 12 hours ago
Earlier today, we reached out to the Sacramento Kings to find out if they really were running an in-arena promotion with disgraced '80s relic/wingnut Dinesh D'Souza, as D'Souza had claimed on his Twitter account. The Kings told us they were not affiliat…
Upvote
Share
Tweet
yahoo.com philly.com

18 hours ago

Larry Brown spent six years running the Philadelphia 76ers. Former Philadelphia general manager Billy King would take offense to us pointing out that Larry ran the Sixers, but at the end of the working day Larry Brown and Larry Brown's ideas ran the 76e…

Upvote Share Tweet

yahoo.com

Oct 29 (3 days ago)

The run-up to the 2014-15 NBA season featured several steady storylines, including the return of LeBron James to the Cleveland Cavaliers, Kobe Bryant's attempt to play at an elite level at 36 years old, and the Philadelphia 76ers' grand experiment of re…

Upvote Share Tweet

Clear sailing for Hinkie in second tanking campaign

philly.com

Oct 28 (3 days ago)

Before Sam Hinkie became the 76ers' general manager early last year, the people he knew around the NBA counseled him to consider the depth of the job's downside. Here was a franchise that, for all its efforts, had spent a decade fluctuating between medi…

Upvote Share Tweet

NBA stars might not be out in Philly

philly.com

Oct 28 (4 days ago)

Against the bad Sixers, good teams might choose to rest key players when visiting Wells Fargo Center

Upvote Share Tweet

The Philadelphia 76ers have been busy one day before the start of the 2014-15 NBA season, adding veteran forward Travis Outlaw from the New York Knicks in a deal for big man Arnett Moultrie on Monday. While analysis of the deal would figure to center on…

Upvote Share Tweet

The 76ers Do Not Even Care Who Is On Their Team Anymore

deadspin.com

Oct 27 (5 days ago)

The Philadelphia 76ers currently sport a roster that appears to be made up of guys who were spat into the world by NBA 2K15's player creator. According to the team's official site, the Sixers got a little more unreal today, as the team apparently signed…

Upvote Share Tweet

Inside the Sixers: Brown insists he won't let team accept losing

philly.com

Oct 25 (7 days ago)

Brett Brown comes across as delusional. The 76ers coach is not. He just appears that way when it comes to the coming season.

Upvote Share Tweet

Watch Ronald Roberts Posterize Jonas Jerebko

dimemag.com

Oct 24

You're probably not familiar with Sixers camp invite, Ronald Roberts, Jr.. The four-year player out of Saint Joseph's went undrafted in June, and he's on the bubble to make the Philly team after getting a camp invite and suffering a quad contusion that'…

Upvote Share Tweet

dimemag.com

Oct 24

Josh Smith got Nerlens Noel. Andre Drummond didn't. Watch the Philadelphia Sixers' rookie collect the most impressive of his five blocks by beating the Detroit Pistons' fellow high-flyer to the mountain top and authoritatively swatting his layup attempt…

Upvote Share Tweet

Inside the Sixers: Sixers face decisions after final preseason loss

philly.com

Oct 23

AUBURN HILLS, Mich. - The 76ers now have tough decisions to make. Do they keep Casper Ware as the third point guard? Have Malcolm Lee and Chris Johnson shown enough to make the roster? And will Brandon Davies' status as a great locker-room guy outweigh …

Upvote Share Tweet

Nets complete trade sending Teague to 76ers

ESPN.com

Oct 23

The Brooklyn Nets have traded guard Marquis Teague to Philadelphia for guard Casper Ware.

Upvote Share Tweet

Source: Carter-Williams eyes Nov. 13 return

ESPN.com

Oct 23

Michael Carter-Williams and the Philadelphia 76ers have set a target date of Nov. 13 for his return, a source close to the situation told ESPN.com.

Upvote Share Tweet

NBA owners vote down changes to lottery system

nba.com

Oct 22

One of the biggest issues on the agenda when the NBA's owners arrived in New York for the board of governors meetings was thwarting the tanking strategy employed most brazenly by the Philadelphia 76ers.

Upvote Share Tweet

NBA Shockingly Votes Against Anti-Tanking Measures

deadspin.com

Oct 22

Today's vote on a proposal to re-weight the NBA draft lottery to discourage tanking was expected to pass with near-universal support. Instead, it fell hard, receiving only 17 of the 23 necessary votes for adoption. The 76ers' Tankapalooza is back on!Rea…

Upvote Share Tweet

Sixers' lack of quality players reflected in ESPN rankings

philly.com

Oct 21

At No. 79, Michael Carter-Williams is the highest-rated Sixer in ESPN's annual rankings of the NBA players.

Upvote Share Tweet

Inside the Sixers: Task is to stay together through tough times

philly.com

Oct 18

The 76ers are about to embark on another dreaded season of 60-plus losses. They'll be heckled on the road and play in front of sparse crowds at home.

Upvote Share Tweet

Arthur Embiid, the younger brother of Philadelphia 76ers rookie center Joel Embiid, died Thursday in Africa.

Upvote Share Tweet

Nerlens Noel Jumps Passing Lane, Gets Steal, Leads Break For Easy Layup

dimemag.com

Oct 15

Players so tall aren't supposed to move like Nerlens Noel. The Philadelphia 76ers' prized rookie showed off his supreme blend of quickness, speed, and coordination against the New York Knicks last night as he jumped a passing lane, corralled the steal, …

Upvote Share Tweet

Jesus, Have You Looked At The 76ers' Roster?

deadspin.com

Oct 15

Just look at this roster. Look at it. Read more...

Upvote Share Tweet

Report: Sixers Tried To Trade Michael Carter-Williams During Draft

dimemag.com

Oct 14

Michael Carter-Williams won the 2013 NBA Rookie of the Year award in pretty decisive fashion. Part of this was the dearth of talent in the 2013 NBA Draft, and part of it was Williams' stellar rookie campaign for a dreadful Sixers team. So it's with mild…

Upvote Share Tweet

Inside the Sixers: Rebuilding is fine, if it works

philly.com

Oct 11

It's apparent that a lot of 76ers fans are content with rebuilding. Many are pleased that general manager Sam Hinkie has a plan to turn this struggling franchise into an annual contender. He's chosen to sacrifice wins to get a better draft pick for the …

Upvote Share Tweet

Pacers Beat Sixers

Oct 29

Roy Hibbert lead the Pacers in scoring with 22 points along with eight rebounds and seven blocks in Indiana's 103-91 win over Philadelphia.

76ers Holding Back MCW?

Oct 23

Jeff Goodman discusses when 76ers guard Michael Carter-Williams could make his season debut.

Plumlee Leads Nets Past 76ers

Oct 20

Mason Plumlee scored 20 points and grabbed 17 rebounds in the Nets' 99-88 win over the 76ers.

Carmelo Leads Knicks Past 76ers

Oct 14

Carmelo Anthony scored a game-high 17 points in the Knicks' 84-77 win over the 76ers.