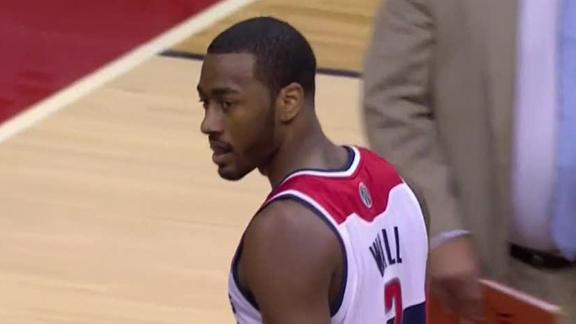 Nene returns against Sixers

Updated Mar 3

Share Tweet

Nene has recovered enough from a sore right shoulder and is set to play as the Washington Wizards host the Philadelphia 76ers.

Source:

nba.com

Doug Collins' old-school ways are not really the issue with Sixers

Updated Mar 3

Share Tweet

Larry Brown, a coach who made many stops and hung around long enough to span several generations of NBA players, said the problem with today's group is that it doesn't understand the difference between coaching and criticism.

Source:

philly.com

Brandon Jennings Dishes 19 Assists; Jrue Holiday Wins His Duel With Stephen Curry

Updated Mar 3

Share Tweet

We took a break from hitting replay on the new Game of Thrones trailer to catch the Toronto/Milwaukee game, and outside of the terrible jersey choices (when did this trend begin of both teams wearing away uni colors? It needs to end now), the matchup wa…

Source:

dimemag.com

Wizards Edge 76ers

Mar 3

John Wall scored 16 points and tallied six assists to lead the Wizards past the 76ers 90-87.

Sports Columnists

Adande -- Russell Westbrook points the way when Thunder need him

Mar 3

LOS ANGELES -- When was the last time you heard Russell Westbrook praised for his composure? How about the last time you heard one of Chris Paul's te...