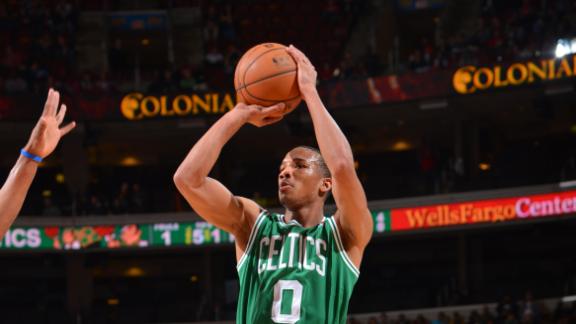 CNNSI.com

Mar 5, 2013

Celtics send Sixers to ninth loss in last 10 games

Share Tweet

CNNSI.com

Mar 5, 2013

LONDON (AP) - The NBA is going overseas for eight preseason games in October, with stops in Europe, Asia and South America.

Share Tweet

For Sixers, Andrew Bynum's role continues to fade

philly.com

Mar 5, 2013

Practice had just ended for the 76ers on Monday afternoon, the door to the gym at Philadelphia College of Osteopathic Medicine swung open almost immediately, and you'd never guess which player was the first to leave.

Share Tweet

Avery Bradley Leads Celtics To Third Straight Win

Mar 5

Avery Bradley scores 22 points to lead the Celtics to the 109-101 win over the 76ers.

Sports Columnists

Ian Thomsen: Bulls' Thibodeau leads deep field for Coach of the Year

Mar 5

With the Warriors (coached by Mark Jackson), Knicks (Mike Woodson) and Bulls (Tom Thibodeau) coming back to earth, is there a new favorite for Coach of the Year? -- Matthew C., Salt Lake City

NBA Coast to Coast - Western Conference playoff matchups we're wishing for

Mar 5

J.A. Adande runs down his list of playoff matchups he wants to see in the Western Conference.