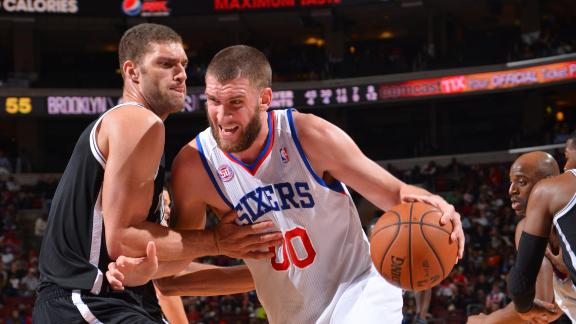 The NBA's Top 10 Facial Dunks Of All Time

dimemag.com

Mar 11, 2013

What makes NBA games so special and electrifying are the epic in-game dunks. Of course, we love the flashy passing and heart wrenching buzzer-beaters, but to be capsulated in a moment where someone gets posterized is beyond blissful. Let's start by sayi

Share Tweet
Hawes, 76ers Snap Five-Game Slide

Mar 11

76ers end Nets' three-game winning streak with a double-double from Spencer Hawes leading to the 106-97 win.

Meet 'Kobe's Knee Doctor'

Mar 11

Dr. Peter Wehling, the man behind one of the cutting edge procedures in sports medicine, explains how his Regenokine treatment has helped athletes like Kobe Bryant and Andrew Bynum.